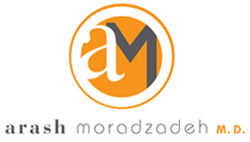 Beverly Hills, CA (PRWEB) November 08, 2014
Amfacialplastics.com has announced that the company will host a special VIP Event for women on November 20, 2014 called "Freeze the Fat." This announcement has been made via LAD Solutions in order to increase early awareness about the event so that attendees can RSVP as soon as possible.
The "Freeze the Fat" event will be a cocktail affair that will feature food and wine along an information presentation about the latest in fat eliminating technologies, COOLSCUPLTING. The COOLSCUPLTING treatment is a new procedure that is being offered by Dr. Arash Moradzadeh in his Beverly Hills practice. The COOLSCUPLTING technology is designed to sculpt a patient's body nearly instantly by freezing and eliminating unwanted fat cells without the requirement for surgery or post-surgery recovery time.
For patients that are looking to get rid of unwanted fat, the COOLSCUPLTING technology offers a viable solution. COOLSCUPLTING is FDA-cleared and has been clinically proven to be safe and effective. In addition, the treatment boast long-lasting results and the effects will be immediately clear following the procedure.
Amfacialplastics.com is the website of Dr. Arash Moradzadeh. Dr. Moradzadeh is well-known in the Beverly Hills area for the cosmetic treatments that he provides. He will be in attendance at the upcoming event in order to take questions regarding the COOLSCUPLTING technology. Dr. Moradzadeh's practice is one of the first in the area to offer this type of treatment. In addition, he is offering an extra bonus for patients that will be in attendance at the upcoming event.
For the first 3 patients that RSVP to the upcoming "Freeze the Fat" event, each of these patients will receive a complimentary Latisse kit.
For individuals who would like to register for the upcoming event, an RSVP can be made by contacting the office directly via phone or by sending an email to gabrielle(at)amfacialplastics.com. The RSVP notification is set to expire shortly, so patients are encouraged to sign up as soon as possible in order to get an opportunity to attend the event.
For additional questions about COOLSCUPLTING or to schedule an appointment, patients have been advised to contact the office for consultations and pricing information.
About Amfacialplastics.com: Amfacialplastics.com is the website for the cosmetic treatment office of Dr. Arash Moradzadeh. Dr. Moradzadeh manages his practice from two separate offices located in Santa Barbara and Beverly Hills. The practice provides a wide range of cosmetic procedures and specializes in facial reconstruction procedures. For more information about the treatments that are currently available, as well as, news on upcoming events, visit Amfacialplastics.com.