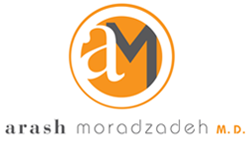 Beverly Hills, CA (PRWEB) November 25, 2014
AM Facial Plastics has announced that it will host a special VIP Event for men on December 3, 2014. This announcement has been made via LAD Solutions in order to attract more attendees for this highly-anticipated, upcoming event. This event is a collaboration between AM Facial Plastics, Angeleno Magazine, and Klein, Epstein & Parker.
The VIP event will feature Dr. Arash Moradzadeh as the host and will be covered by Angeleno Magazine. Guests at the event will enjoy cocktails and hors d'ouevres. In addition, all guests will be provided with a complimentary bonus that will allow them to get one area treated for free if they order 3 areas of COOLSCUPLTING. COOLSCUPLTING is one of the newest technologies that has been offered by Dr. Arash Moradzadeh in at AM Facial Plastics. The COOLSCUPLTING technology eliminates unwanted fat by freezing it. This technology helps patients to get the sculpted bodies that they desire without having to deal with surgery and the recovery time that is often required. With COOLSCULPTING, patients also can see the results immediately following the procedure.
AM Facial Plastics is the practice of Dr. Arash Moradzadeh and he will be on hand at the event in order to introduce himself and speak more on the procedures offered by AM Facial Plastics. Dr. Moradzadeh has made a name for himself as an expert in cosmetic treatments. He has also provided several incentives for guests to attend the upcoming event.
The event will feature a drawing for a complimentary suit jacket from Klein, Epstein & Parker. In addition, a raffle will be held for a grand prize of 2 areas of COOLSCULPTING for the winner. A final drawing for a complimentary training and nutrition session from Brad Goldman will also be held as well. In all, there will be several opportunities for attendees to win something.
For individuals and patients of Dr. Moradzadeh that are looking to register for this event, an RSVP can be confirmed by contacting AM Facial Plastics via phone or by sending an email to gabrielle@amfacialplastics.com. With less than two weeks to the upcoming event, AM Facial Plastics is recommending that potential attendees confirm their RSVPs in order to guarantee that there will be enough space.
For patients that have questions about COOLSCUPLTING or would like to find out more about the upcoming event, AM Facial Plastics will take questions via phone or in person at the event.
About Amfacialplastics.com: Amfacialplastics.com is the cosmetic procedure practice of Dr. Arash Moradzadeh. Dr. Moradzadeh works from two locations in Santa Barbara and Beverly Hills, California. AM Facial Plastics offers several different cosmetic procedures, including the COOLSCULPTING technology. For additional information about AM Facial Plastics and the upcoming December 3rd event, go to Amfacialplastics.com.