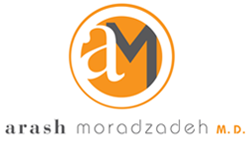 Beverly Hills, CA (PRWEB) December 01, 2015
Dr. Arash Moradzadeh of amfacialplastics.com was recently honored by Modern Luxury's Angeleno Magazine as a Modern Man for 2015.
Angeleno Magazine is a division of Modern Luxury, which is the premier luxury lifestyle publisher in the United States. Established in 1994, Modern Luxury includes more than 50 magazine titles across 15 major markets. The magazine reaches more than 5 million affluent readers. Modern Luxury's Angeleno Magazine is uniquely designed to offer local knowledge of the Los Angeles area and each issue highlights the best that the Los Angeles metropolitan luxury market has to offer.
The Modern Man is an event that celebrates LA's most fashionable tastemakers. This exclusive event includes a fashion show, an exclusive scotch tasting and hosting by the top Los Angeles power players that epitomize the Modern Man. Following this event, Dr. Moradzadeh was featured in a writeup in the Angeleno Magazine which included a full page image and brief biography covering the surgeon's practice and his background as a plastic surgeon.
Amfacialplastics.com is the website of Dr. Arash Moradzadeh. Dr. Arash Moradzadeh is a well-known Beverly Hills area plastic surgeon who provides cosmetic treatments to well-known clients in the area. As a native Angeleno, Dr. Moradzadeh attributes his success to his father's support and his dedication to the craft of plastic surgery. In addition, he acknowledges that his talents are also driven by understanding the talent of art and combining it with his medical expertise.
With two office locations in Beverly Hills and Santa Barbara, his practice specializes in facial reconstruction procedures. In the past, the practice has also been one of the first in the area to offer cosmetic procedures that are new to the market. The article also revealed some lesser known facts about the surgeon including his professional philosophy which is based on the thoughts of Louis Nizer. "A man 'working with his hands is a laborer, a man working with hands and his brains is a craftsman, a man working with his hands, his brain and his heart is an artist."
The full writeup can be found in the November 2015 issue of Angeleno Magazine.
About amfacialplastics.com: amfacialplastics.com is the website for the cosmetic procedure practice of Dr. Arash Moradzadeh. Dr. Moradzadeh has two offices for his practice, located in Santa Barbara and Beverly Hills. From these offices, Dr. Moradzadeh offers a wide range of cosmetic procedures and specializes in facial reconstruction. For more information about the treatments that are available from Dr. Arash Moradzadeh's practice, visit amfacialplastics.com.