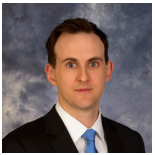 Mark's participation in conferences such as the recent one in Amarillo highlights the commitment of Mark and our law firm to continuing education of probate and estate attorneys on an advanced level throughout Texas.
Amarillo, TX (PRWEB) September 30, 2015
Burdette & Rice is proud to announce that Mark Caldwell, a Texas Board Certified Estate and Probate Attorney and one of the firm's Dallas, Texas, probate and estate dispute attorneys, successfully conducted a presentation on guardianship issues at the Amarillo area Bar Association September 25, 2015, Trust Probate and Guardianship Law Course. The presentation was entitled, "Extraordinary Remedies with Guardianship."
"Mark's participation in conferences such as the recent one in Amarillo highlights the commitment of Mark and our law firm to continuing education of probate and estate attorneys on an advanced level throughout Texas," said Elliott Burdette, Managing Director of Probate Litigation at Burdette and Rice. "Guardianship is a timely topic for any attorneys involved in estate and trust law as during the Fall months of September, October, and November many families think about estate and trust planning issues."
For more information on Mr. Caldwell, please visit http://www.dallasprobateattorneys.com/mark-r-caldwell/. Interested parties concerning either probate or estate legal services in Texas and/or learning more about Mark's expertise, can call the firm at 972-991-7700 or use the Web form to send an email inquiry.
Burdette and Rice has practice areas in both guardianship administration and guardianship disputes. By visiting the Burdette and Rice website, interested parties can gain an overview to these issues; for more in-depth consultations, they are encouraged to reach out to Mr. Caldwell for details on his recent presentation or a consultation on their specific guardianship issues. To find the information on guardianship online, visit http://www.dallasprobateattorneys.com/ and click on the navigation tab under "Practice Areas," and then either "Guardianship Disputes" or "Guardianship Administration."
The Amarillo Bar Association (http://www.amarillobar.org/) is a non-profit professional organization for attorneys. The AABA provides education, professional development, and service programs for both the legal profession and the community. The recent law course for members was part of the association's continuing education on topics; in this case, related to estate and trust issues, including guardianship.
More on Mark R. Caldwell, Texas Estate and Probate Attorney
Mark Caldwell is a recognized lawyer throughout Texas in areas of trust, probate, and estate litigation, having earned his law degree from the New England School of Law in Boston, Massachusetts, in 2005, before returning to Dallas, Texas, to practice law. Among Mark's public speaking and publications are the following. He co-authored "Properly Performing Annual Accounts in Guardianships and Management Trusts Where One or Both Spouses are Incompetent," Real Estate, Probate, & Trust Law Reporter, Volume 52, No. 4 (2014), and wrote "Winning the Battle and the War; A Remedies—Centered Approach to Litigation Involving Durable Powers of Attorneys," 64 Bay. L. Rev. 435 (Spring 2012). Interested parties are referred to the website to read a full list of Mark's publications and speaking experience.
Beyond his technical knowledge, Mark enjoys the investigatory aspects of estate and trust litigation, including reviewing and analyzing medical, financial, and suspicious property records and transactions. Mark is committed to developing and maintaining strong, personal relationships with his clients throughout Texas. He endeavors to offer smart, pragmatic and cost-effective legal advice. Mark believes that the strongest winning position is one that is simple, direct, and understandable and he realizes that estate and guardianship litigation often involves substantial damage to family relationships. While he strives to advocate strong, aggressive positions for clients, Mark also strives to resolve disputes in an ethical and reasonable manner that, if desired, do not preclude the opportunity for reconciliation.
About Burdette & Rice, PLLC
Burdette & Rice, PLLC is a top Dallas probate law firm, with lawyers dedicated to listening to their clients, being fully present to them, and advocating their clients' positions in the simplest and most persuasive way possible. The law firm employs some of the top probate and estate lawyers in Dallas, Texas. Clients come to Burdette & Rice to contest a will in Texas, work on complex inheritance litigation and disputes, and to litigate disputes over powers of attorney, guardianship and trustee issues all based on Texas law.
Burdette & Rice, PLLC
Media Relations
http://www.dallasprobateattorneys.com/
972-991-7700