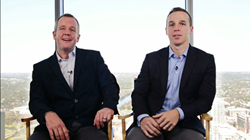 Clarity Webinar clears all confusion about Amazing Selling Machine and selling physical products on Amazon
(PRWEB) April 23, 2014
On April 20th, 2014, Matt Clark and Jason Katzenback have organized a private webinar where they allowed 1000 attendees to be a part of the webinar. This webinar has been organized to clarify any confusion about Amazing Selling Machine and also about selling physical products on Amazon. As tens of people have not been able to attend the webinar because of GoToWebinar's limitation, Matt and Jason have recorded the webinar and released it to the entire world.
People in a hurry and want to watch the Clarity Webinar immediately can click here.
Much of the content of this webinar came from spending hours digging through the comments on the ASM video training series to see what people are thinking about.
Matt Clark says, "In this webinar, people can see how other people who knew nothing about online marketing have been able to use Amazon to build highly-successful businesses in complete transparency."
For people who don't know Matt Clark, he is called the Amazon Master as he has a very successful Amazon business selling physical products that allow him to profit over $1 million every single month.
In addition to this webinar and on Wednesday, April 23rd at 8PM Eastern people can join LIVE on a special Live Google Hangout with five incredibly successful people with widely different backgrounds who have all built highly-profitable businesses with Amazon.
The Guest Lineup for Wednesday:

John Gill (Retired police officer of 11 years; Father of 5; Built a huge business with Amazon in less than 12 months).
Elaine Drennan (Successful student from Ireland built her hugely successful business from miles away from the USA).
Chris Wilson (Turned the brand he created selling on Amazon into a multi-million dollar market-leading brand and is one of the biggest successes from this training).
Kerry Sebree (Experienced businessperson who wanted another stream of profits and dove into this business to create a highly-profitable new source of revenue).
Dr. Charles Livingston (Chiropractor from Indiana who had been selling information products online for years, but wanted a more stable, long-term business, so he jumped into selling physical products).
Here's what's going to be asked to each one of these guests:
"What was the BIG SECRET to your huge success?"
"What were the few key things you focused on to quickly grow your business?"
"What's your top strategy for higher rankings on Amazon?"
"What's your best trick for getting more 5-star reviews?"
And lots more while Matt and Jason dig into their success, so people can copy what they've done and build a quickly-profitable business.
Here's a link where people can register for the live Google hangout.
As the doors of Amazing Selling Machine is closing this Friday, April 25th at midnight Pacific time, the expert reviewer and ASM member ElSayed ElAssal has done a detailed review about the entire program, which is available at his review website amazingsellingmachinereview.net.
In addition to his review, Mr. ElAssal has prepared a private bonus package for people who will join ASM through his website and only 15 spots of this bonus are available at the moment. Here's a detailed page about this bonus package.
For people who are still confused about Amazing Selling Machine, here's a link to watch the Clarity Webinar.