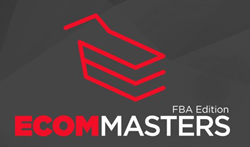 Before entrepreneurs invest in this course, they should feel completely confident about the benefits it will provide for their internet business.
Las Vegas, NV (PRWEB) April 20, 2015
An updated limited-time release of the Amazing Selling Machine program by Matt Clark and Jason Katzenback is set to launch on April 22, 2015 and is creating buzz amongst internet entrepreneurs about the best methods and strategies for Amazon selling. The ASM program has already helped thousands of internet entrepreneurs across the globe create a successful physical products business that provides them with extremely profitable income streams each month.
In 2014 alone, Amazon.com sold more than $88 billion worth of products, according to a report from MarketWatch.com. In 2015, sales numbers a projected to grown even more. With the number of Amazon and Amazon prime users growing significantly each month, this global ecommerce giant presents promising opportunities for hopeful internet entrepreneurs. The Amazing Selling Machine program was created by Jason Katzenback and Matt Clark to help people discover the new way to build a real, long-term business by leveraging the power of Amazon.
The ASM course teaches students the benefits of getting involved with physical products rather than selling digital products or even relying on affiliate marketing as their sole income stream. It teaches students of the course how they can create a successful physical products business that can become profitable through the Fulfillment By Amazon program.
In the ASM course, students get access to information and guides about how to find the best product opportunities on Amazon, how to start an Amazon account, how to find suppliers for their products, how to automate their business, and how to use a new step-by-step marketing system to get traffic and sales to their Amazon products.
A lot of people have questions about Amazon and FBA and whether or not it's right for their business.
There is live Q&A hangout will take place on Tuesday the 21st of April prior to the limited-time launch of the 2015 Amazing Selling Machine course. For more information about the live Q&A hangout session, please check out the hangout page here.
To learn more about the Amazing Selling Machine program, please visit their official site here.