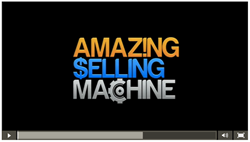 Phoenix, AZ (PRWEB) September 30, 2013
Video number two has just been released for the Amazing Selling Machine pre-launch by Matt Clark and Jason Katzenback in preparation for the release of ASM on the 3rd of October.
Inside the second video installment, Clark and Katzenback discuss the 6 key lessons for finding the best products for business owners to sell and how they can find the highest quality suppliers for their products.
"Internet marketer Matt Clark and his partner Jason Katzenback really over deliver in this second pre-launch video for ASM. They teach business owners exactly how to think about selling their products on Amazon. You see most business owners come into selling on Amazon with the wrong mindset, which can mess things up right from the beginning," reports Coisson.
Watch this video by Matt and Jason to get all the details and key lessons.
As Matt and Jason outline the 6 key lessons business owners need to take into consideration, they also share a very specific criteria business owners should follow when choosing a product to sell. This criteria is designed to help business owners have a product that can be shipped inexpensively, is affordable for the masses and has the potential for private labeling.
"Jason and Matt go into great detail on product examples and even show examples of products that are estimated to be selling 100's of units a day. In fact they reveal one product that they believe is making the business owner around $5,000 a day. Not only that, but Matt and Jason show some examples of products that wouldn't be a good match for a business owner to sell," says Coisson. "These comparisons and examples can be extremely valuable for any business owner to see."
Business owners won't want to miss the 2nd ASM video and they should also get access to the PDF Matt and Jason provide that shows 17 product opportunities.
Get access to the PDF and watch video 2 here.
As part of the re-release of the ASM program, Ryan Coisson and Daniel Audunsson are offering an Amazing Selling Machine bonus. They will be limiting the number of people that can access the bonus to 20 business owners. The reason for doing so is that their ASM bonus offer is going to involve personal contact with Coisson and Audunsson, which will greatly help the ASM members. However, their time and resources are limited so they have placed a cap on the number of people allowed to get their bonus.
Business Owners can get access to all the details about their ASM Bonus here.
For a complete and comprehensive review of ASM, or for more information, click here.
About Ryan Coisson and Daniel Audunsson
Coisson and Audunsson are full-time business owners. They run several different businesses including a referral marketing business. If someone were to purchase the ASM program from Coisson and Audunsson and claim their ASM bonus they do receive compensation from the creators of the program. To find out more about them and their disclosures, terms of service and policies visit RyanCoisson.com.