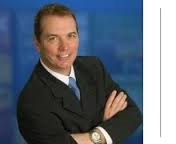 This is a must read for anyone who wants to learn step by step the best business in or out of real estate - says Robert Shemin, NY Times Best Selling Author
Colorado Springs, CO (PRWEB) October 22, 2014
Mike Warren, is a real estate expert, and best selling author of "How To Make 37%, Tax Free." Mike Warren is proud to be offering a discount on his book for a limited time exclusively on Amazon. This book reveals key information on how to get great returns on investments with low management and low risk.
"This is a must read for anyone who wants to learn step by step the best business in or out of real estate. When you learn this money making system from the expert, you will understand what I mean. Almost all super successful investors do this. Finally Mike Warren shows you how and why. If you have ever wanted to truly earn residual income, then read and do what Mike Warren says. He makes it easy and he will make many people rich. What a great book, a must read!" says Robert Shemin New York Times bestselling author of "How Come That Idiot's Rich and I'm Not".
Mike Warren is a nationally known author, investor and instructor in the areas of profiting from real estate judgments and liens and making money with Deed-in-Lieu of Foreclosure and Local Search marketing. Mike holds a double MBA, and is President of a diversified real estate consulting firm. TV and radio show hosts call Mike America's Premiere Bad-Debt Financial Strategist because of his laser-like focus and ability to get deals done.
About Mike Warren
Mike is an international business maverick whose contrarian strategies have helped his students generate tremendous growth and increase cash flow for their businesses. His students and clients come from a variety of different backgrounds but primarily are C-level executives and entrepreneurs. He specializes in getting cash for businesses and real estate as well as buying and selling companies across the world. Students from around the world are passionate to learn Mike's proven strategies.
Mike speaks, trains and coaches both nationwide and internationally about real estate, hyper-business growth and credit. Mike's presentation style has been described as 'edutainment'; a mix of education and entertainment. Teaching through platform, teleseminar, webinar and video conferencing. He is the bestselling author of "How To Buy A Business Using It's Own Cash", an in-depth how-to book to get into the "business flipping" game.
Mike Warren
https://www.facebook.com/mikewarrenauthor
http://www.linkedin.com/in/themikewarren