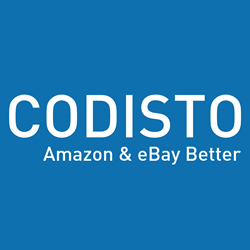 Easy access to millions of Amazon customers
Las Vegas, Nevada (PRWEB) April 03, 2017
Marketplace integration software company and Magento Imagine sponsor, Codisto today launched its Amazon integration for Magento and WooCommerce to complement its highly regarded and existing eBay integration.
The benefits for ecommerce sellers controlling Amazon & eBay directly from existing ecommerce platforms are tremendous because sellers can significantly increase sales via Amazon & eBay yet allow existing business processes to be maintained.
"Codisto's 'MarketPlace Connect' plugin offers merchants the easiest and fastest way to access the millions of customers regularly buying from Amazon's global marketplace," said Jonathan Pollard, CEO Codisto. "It's a very deep, quality plugin offering full SaaS integration with real-time performance that's very fast to setup and simple to use. We have enjoyed fantastic success since we launched our eBay integration in 2015. Adding Amazon integration was a natural extension for Codisto and we expect to quickly see merchants from all over the world take advantage of the solution."
The vast majority of marketplace integration services require merchants to use ecommerce platforms as a 'slave' to an additional platform specifically designed to manage marketplaces. This causes unnecessary friction in running a multi-channel ecommerce business as merchants get caught in the cross fire of the platforms fighting for control.
By developing a SaaS extension that's native to existing ecommerce platforms, merchants get the benefit of a real-time SaaS marketplace integration service combined with the efficiencies of maintaining their existing platform and business processes.
"The concept of multi-channel integration is not new," Jonathan said, "but native integration is technically very challenging which is why there are so few native solutions. Codisto has taken a 'deep and narrow' approach to developing its solutions, limiting the platforms and marketplaces we provide integration for. This has allowed us to set a new global standard for marketplace integration. Merchants no longer have to suffer unwanted third party marketplaces platforms or sub-optimal native integration solutions."