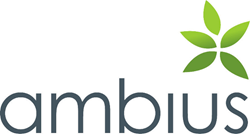 READING, Pa. (PRWEB) July 16, 2019
Ambius, the world's largest interior landscaping company, took home 39 awards at this year's AmericanHort's International Plantscape Awards, held July 14, 2019 in Columbus, Ohio.
AmericanHort is North America's largest organization of landscaping and horticultural professionals. The organization hosts the International Plantscape Awards annually, honoring outstanding interior plantscaping across North America. Projects are entered into one of 10 categories and then judged and awarded by veteran professional interior plantscapers.
Ambius' installations ranging from living green walls and moss walls to replica and preserved designs, major renovations, and biophilic design were recognized at this year's event. Overall interior landscaping projects range from offices to atriums, healthcare facilities, universities, retail stores, hotels, restaurants, transportation and convention centers, and cultural landmarks. Awards are presented to the lead project designer. The Ambius designers recognized are listed below.
While the beauty and aesthetic power of plants has long been recognized by businesses, incorporating plants and nature into indoor environments has never been more important to human health. In a 2018 study of 1,000 office workers, Ambius found that 35% spend a maximum of 15 minutes outside, excluding time spent commuting. An additional 13% spend a maximum of 30 minutes outside, while only 26% answered that they spend more than an hour outside each day.
Modern research shows that biophilic commercial spaces, those designed to connect humans with nature, can have dramatic health and wellness benefits, advancing the business through improved employee health, attendance, job satisfaction, and more. This is reflected in the rising prevalence of standards such as LEED, WELL Building, and FitWel, which all revolve around increasing the buildings abilities to positively impact the environment and health of its occupants.
"Helping our customers create spaces that enhance the well-being of people and highlight functional design has never been more important," said John Myers, president and CEO of Rentokil North America, the parent company of Ambius. "We are honored to partner with our customers on these projects and are especially proud to receive recognition from our industry peers. These awards speak to the talent and vision of our designers, as well as our entire organization's commitment to world-class service."
Ambius designers won in the following categories:
GOLD AWARD
Atrium and Conservatory Category

Brittany Vandervert, Ervin Industries
Design Category

Janice Nath, Hagewood Residence
Michelle Damron, Covermymeds
Myrna Salgado, Baptist Miami Cancer Institute
Myrna Salgado, Datran
Laura Burns Lambert, Segment IO
Laura Burns Lambert, Gusto
Installation Category

Art Jimenez, Copper Blues Restaurant & Bar
Yuko Frazier, Scottsdale Fashion Square
Living Wall Category

Lisa Filipiak, Capital One Tech Incubator
Monica Desch Garrison, Hertz 65 East State Street
Major Renovation Category

Toni Fitch, Texas Instruments Corporate
Silk, Replica, & Preserved Category

Art Jimenez, Meltmedia
Chris Karl, Anthem
Diane O'Donnel, The Rec Room - It Was All A Dream
Special Event & Holiday Category

Charlee Storner, Westport Plaza Street Festival Holiday
Charlee Storner, RGA
Charlee Storner, Pierre Laclede
Charlee Storner, Not Too Spooky
Janice Nath, Marriott Pulse
Lisa Filipiak, Toll Brothers Weatherstone
Myrna Salgado, Adriene Arsht Center
Roberto Soto, Software leader
PLATINUM AWARD
Design Category

Janice Nath, Viasat
Myrna Salgado, Brightline Train Stations
Installation Category

Jorge Alcaraz, Viasat
Valerie Goldbeck, Robert and Arlene Kogod Courtyard, Smithsonian American Art Museum
Living Wall Category

Lisa Ciccia, Verastem Oncology
Lisa Ciccia, Schireson
Matt Hills, Colorado State University
Vicky Poole, Echelon Senior Living
Major Renovation Category

Jorge Alcaraz and Janice Nath, St. Therese Church
Lisa Filipiak, Towson Town Center
Silk, Replica, & Preserved Category

JOanne Craft, Belle Provence Shangri-la
Yuko Frazier, Premium Outlet Edmonton Int'l Airport
Special Event & Holiday Category

Charlee Storner, South Coast Plaza West Easter
JOanne Craft, Mountain Winter Wonderland
Lisa Ciccia, Cumberland Farms
Rita Patzold, South Coast Plaza - Lunar New Year
For more information about Ambius and their design capabilities, please visit http://www.ambius.com.
About Ambius:
Ambius is the world's largest provider of plants, holiday décor, replica foliage, and flowers for commercial environments. Ambius also offers a broad range of products and services including scenting and living green walls which can help improve employee productivity, reduce absenteeism, and boost well-being in the workplace. Founded in 1963, Ambius is a division of Rentokil Initial plc. For more information about Ambius, visit http://www.ambius.com or connect with Ambius on LinkedIn, Twitter, or Facebook. To learn more about the groundbreaking research being conducted by Ambius and BRE on the #BiophilicOffice, visit: https://bregroup.com/services/research/the-biophilic-office.