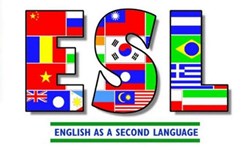 More and more employers demand that their staff speak English, so learning English online has become a necessity
New York City, New York (PRWEB) January 14, 2014
EnglishBuddha.com staff members are now teaching more hours to provide students with opportunities for American accent training and online English lessons via Skype.
All instructors that teach the American accent through EnglishBuddha.com are themselves native speakers of English who are born and raised in the United States. Additionally, they hold a relevant college degree in either English or Linguistics, as well as a teaching credential like the TESOL (Teaching English to Speakers of Other Languages) or Cambridge CELTA certificate.
The demand to learn English online is at all all-time high, so having Skype lessons with tutors via the internet is booming. After all, knowing how to speak English correctly can improve one's life both socially and professionally. And most in-demand: the American accent, which is why the team at EnglishBuddha.com is working to meet the demand.
Since English is now the "world's common language," employers have come to expect their employees to know English so that companies can communicate with business partners and customers around the world. And, for that reason, EnglishBuddha.com is providing English tutors for all levels beginning through advanced (for children, teens or adults).
ABOUT THE COMPANY
EnglishBuddha.com was founded by American English teachers who want to give students and business professionals the best chance at learning online from anywhere in the world. Services include but are not limited to: Accent reduction, English grammar, American accent, Vocabulary, Expressions, Idioms & Sayings, Business English, Western customs, Essays/Editing, Test Preparation, Conversation, and American vs. British English. Online Skype English lessons are available in all time zones. For more information, please visit http://www.EnglishBuddha.com.