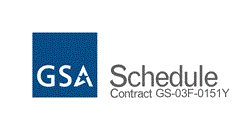 High intensity interval training gear and CrossFit equipment is in high demand among our military, government, and public safety customers.
Portland, Oregon (PRWEB) August 29, 2013
American Fitness, a premier supplier of gym equipment for state and federal agencies, the US military, and other commercial facilities, announces the addition of APE Athletic Performance Equipment to its General Services Administration (GSA) Contract # GS-03F-0151Y. APE equipment is manufactured by FMI Fitness Master. The product line is designed for use in high performance weight training and conditioning, such as found in high intensity interval training programs or CrossFit. State and federal agencies can now purchase these products from Boofighter, LLC (dba American Fitness) under Schedule 78 on GSA Advantage.
As military, fire and police departments, and other athletic professions have embraced high intensity interval training and CrossFit as ideal training programs for ensuring fitness for duty, many are looking for specialized equipment to support their workout routines. These types of programs combine aerobic conditioning, weightlifting, and gymnastics, to deliver both full body and targeted physical fitness. Exercise sessions are explosive and equipment can take quite a beating. APE equipment, with its heavy duty steel construction, is designed to withstand the toughest workout. The products deliver both the functionality and performance demanded by CrossFit users.
The APE Portable Land Mine Trainer is a rotational strength training tool. When combined with an Olympic weightlifting bar, the Portable Land Mine Trainer can be used as a t-bar row, lat blaster, or functional training device. Where most land mine trainers are attached to a power rack or cage, the APE Land Mine Trainer is portable and secured with Olympic weight plates for use indoors or outdoors.
The APE Small Weight Training Sled and Power Weight Sled are designed for pushing and pulling different amounts of weights. The APE Wall Mount Chin/Pullup Bracket is ideal for bodyweight training. Users can do chin ups, pull ups, or attach a suspension training system for even further exercises. The APE Squat Multi-Press Rack is also designed for chin ups/pull ups, as well as squats. It is portable for use in multiple environments or it can be bolted to the floor for extra stability. The APE 5 Ball Storage Stand stores medicine balls, slam balls, and larger wall balls – an ideal accessory for any CrossFit gym.
"High intensity interval training gear and CrossFit equipment is in high demand among our military, government, and public safety customers," said said Ron Thompson, President of American Fitness. "We are excited to add the APE Athletic Performance Equipment to our GSA contract catalog to support training programs used by many of these elite agencies."
For more information on APE Athletic Performance Equipment products available for GSA purchasing from American Fitness, see GSA fitness equipment or visit americanfitness.net.
About American Fitness
American Fitness is a leading retailer of home and commercial gym equipment. Headquartered in Portland, Oregon, AmericanFitness.net is the chosen provider of exercise equipment for schools, hotels, public service agencies, and US military organizations across the United States and abroad. American Fitness specializes in custom gym and fitness center design using top brand cardio and weight lifting equipment. With a focus on service and customer satisfaction, American Fitness seeks to support individuals and organizations in achieving fit and healthy lifestyles.