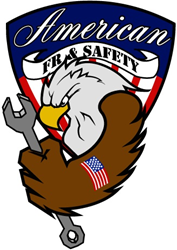 American FR & Safety Announces Commencement of Operations for Discount FR Clothing
(PRWEB) June 09, 2014
American FR & Safety, a South Carolina-based online store, announced commencement of operations today. The company offers the most popular brands of flame-resistant, arc flash protective and high visibility clothing.
Speaking on the occasion, a representative from the company, said, "We are excited to announce the launch of our online store to offer a wide range of protective workwear at discounted prices to our customers. These garments are made using high-tech flame resistant fabrics. Our customers will get first class service and FR clothing, since we only carry the top brands." He further added, "When it comes of finding FR Clothing at discounted prices, we are number one."
American FR & Safety's online store has different categories for its products. The store is selling one of the most important brands - Bulwark FR Clothing. The company is planning to introduce a new series from Bulwark FR in the near future - Bulwark IQ Series. This range will be available in the 2014 summer season. Bulwark IQ Series is the next generation in FR clothing and is expected to be the most popular. http://www.AmericanFR.com has all kinds of FR clothing including: flame resistant pants, FR shirts, FR jackets, FR coveralls and FR bib overalls.
American FR & Safety is also providing other brands of clothing, apart from Bulwark. These include Big Bill Fr, Carry, Tecgen, Hi Vis, FR Coveralls, FR Outwear, FR Pants, FR Shirts and a lot more. The online store is offering protective workwear to a number of industries including gas utilities, chemical manufacturing, manufacturing, electric utilities, refineries and drilling, electrical maintenance, and rail.
About American FR & Safety:
American FR and Safety is a South Carolina-based online store that is offering a wide range of flame resistant clothing or FR clothing to customers at cost effective prices.
Contact Information-
Contact Person: Allison Berger
Contact Number: 212-279-9400
Email id: info(at)americanfr(dot)com
Website: http://www.americanfr.com/
Address: 315 W 39th Street / Suite 709 New York, NY 10018