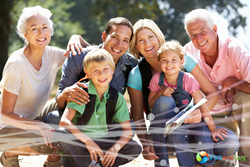 Today, the American health insurance market comprises of high barriers to overcome. Our providers recognize this obstacle, and work persistently to improve this sensitive matter.
Chicago, IL (PRWEB) October 07, 2014
From simple medical procedures to enriching cultural experiences and uncommon indulgences, the globally recognized medical tourism firm, VisitandCare.com, is changing the way Americans obtain medical care.
Offering unprecedented luxury accommodations — the eminent partnered hospitals and clinics of VisitandCare.com offer a broad spectrum of services from plastic surgery, infertility and surrogacy to weight loss and advanced cosmetic dentistry.
Grounded in the principles of transformation and rejuvenation, the company's exclusive providers in Mexico, the Dominican Republic, Panama, and Thailand indulge the most discerning healthcare patients with personalized attention to meet a wide variety of needs.
VisitandCare.com reports that American patients traveling to Mexico has increased by more than 40 percent since 2012. "We are extremely proud to have a relationship with medical providers in Mexico," stated Tolga Umar, CEO and Founder of VisitandCare.com. "They are consistent with our strategic goals of providing healthcare to everyone, not just a select group of individuals. Today, the American health insurance market comprises of high barriers to overcome. Our providers recognize this obstacle, and work persistently to improve this sensitive matter."
Americans Traveling to Mexico —
Medical tourism in Mexico is defined by today's multitasking tourist's tastes by combining extravagant vacations and practical costs with forward-thinking technology and purposeful services.
Mexico has continuously brought its distinctive character to the forefront of the medical tourism industry, unwavering in its approach to bring an advanced atmosphere — coupled with state-of-the-art medical treatments.
To further inspire Americans, Mexico is revealing specialized treatments, at affordable costs — without being placed on a waiting list. With impressive up-to-date facilities, and ultra-attentive services, Americans are finding an abundance of healthcare options and a backdrop for multicultural experiences.
Every Penny Matters — VisitandCare.com
While the mandated Affordable Care Act was deliberated to help Americans, individuals continue to struggle with reasonably priced healthcare options and questionable escalating premiums. The average increase for Obamacare plans will be 8.2 percent next year in a number of states and the District of Columbia, according to PricewaterhouseCoopers.
The answer — more Americans are seeking international help to find providers that offer medical alternatives that are both accessible and economically feasible — in some cases, nearly 70 percent off of U.S. costs.
"Mexico continues to be an important market for VisitandCare.com, both from a holiday and medical tourism perspective. It is a leading leisure destination, and a major key to creating options for American healthcare patients," stated Mr. Umar.
With distinctive hospitals and clinics in major gateway cities and resort destinations — Cancun, Guadalajara, Mexico City, Los Algodones, and Tijuana — the VisitandCare.com brand is looking forward to surpassing the expectations of medical tourism patients around the globe.
About VisitandCare.com
VisitandCare.com was created to give individuals worldwide valued direction locating a doctor, obtain free medical treatment quotes, and uncover affordable medical treatments at destinations of their choice. Improving Patients Lives |The company provides access to exclusive doctors and hospitals who specialize in infertility, plastic surgery, cosmetic dentistry, laser eye surgery, orthopedic surgery, hair transplantation, weight loss surgery, heart surgery and cancer care. Patients are matched with devoted multilingual patient facilitators and provided tangible connections to doctors worldwide. Promoting Your Healthcare Brand | For the ultimate connection between the healthcare industry and patients worldwide, the company delivers an unrivaled commitment to create sustained value for medical partners. Contact VisitandCare.com to see if you are eligible to become a partner of the exclusive network.