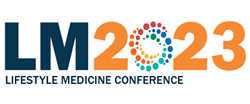 "There is growing demand for what this conference provides, and no other conference offering this level of accredited education and expertise."
ST. LOUIS, Mo. (PRWEB) May 25, 2023
The American College of Lifestyle Medicine (ACLM) today announced the keynote speaker lineup for its 2023 Lifestyle Medicine Annual Conference, to be held October 29 to November 1, 2023, in person at the Gaylord Rockies Resort in Denver, CO, as well as virtually. The hybrid event will showcase practical ways lifestyle medicine is changing the face of medical education and clinical practice to restore health to those living with chronic diseases. Presenting sponsor for the event is Lore Health, an ACO that uses an online community to help patients discover, create and share ideas to change their lifestyles in ways right for them.
Serving as the annual conference of the nation's fastest growing medical professional association, LM2023 is for primary care and specialist MDs and DOs, physician associates, nurses, nurse practitioners, pharmacists, registered dietitians, exercise physiologists, physical therapists, occupational therapists, respiratory therapists, social workers, speech audiologists, psychologists, health coaches, healthcare executives, students, medical residents and others seeking to learn more about lifestyle medicine and/or establish or grow lifestyle medicine practices.
Some of the featured keynote speakers and topics include:

Dean Ornish, MD, FACLM--Alzheimer's research and the unifying theory of lifestyle medicine
James Gordon, MD--mental health, trauma, and resilience
Christina Economos, PhD--pediatric health and behavior change
Anna Lembke, MD--addiction medicine
Walter Willett, MD, DrPH; Frank Hu, MD, PhD; and Neha Pathak, MD, DipABLM--nutrition for optimal human and planetary health
Beth Frates, MD, FACLM, DipALM; Jessica Matthews, DBH, MS, NBC-HWC, DipACLM, FACLM; Ruth Wolever, PhD; Mark Faries, PhD; and Joe Kvedar, MD--behavior change
Michael Greger, MD, FACLM, DipABLM—nutrition and longevity
Cedric Bryant, PhD, FACSM; Dan Bornstein, PhD; Col. Mary Anne Kiel, MD, FAAP, DipABLM; Bryant Webber, MD, MPH; and Rob Wilkins—physical activity and military health
Padmaja Patel, MD, DipABLM, FACLM; Kameron Matthews, MD, JD, FAAFP; Wayne Dysinger, MD, MPH, DipABLM, FACLM; and Bharati Kolte, MD, DipABLM—transforming primary care
In addition to its line-up of keynote speakers, the conference will include concurrent sessions, pre- and post-conference workshops, an exhibitor pavilion, the annual Lifestyle Medicine Awards Celebration, and networking opportunities with medical professionals and industry leaders.
Concurrent sessions for the in-person event will be offered in four tracks: Allied Health Professionals; the Business of Lifestyle Medicine; the Science of Lifestyle Medicine; and the "How" of Lifestyle Medicine.
The Allied Health Professionals track will have topics of relevance to the clinical practice of registered dietitians, nurses, physical therapists, occupational therapists, pharmacists, behavioral health providers, and health and wellness coaches. The Business of Lifestyle Medicine track will have presentations designed to demonstrate the value of LM approaches to health systems executives, employers, insurance companies, and entrepreneurial start-ups as well as presentations on clinical models that are successfully creating improved health outcomes while being financially sustainable. The Science of Lifestyle Medicine track will provide attendees with innovative, evidence-based scientific updates to incorporate into practice, to educate patients and colleagues, and to advance their own research projects. The "How" of Lifestyle Medicine track will have presentations related to implementation of lifestyle medicine services in practice, including shared medical appointments, team-based care and health equity programs that reach vulnerable populations.
Topics of concurrent sessions will include: mindfulness for stress management; impact of nutrition in type 2 diabetes; lifestyle medicine in hormonal disorders; thriving through menopause; strengthening neuroplasticity in substance use recovery; tailoring lifestyle medicine to underserved communities; lifestyle medicine in treatment of pediatric and adult obesity; behavior change and patient engagement; the business case for lifestyle medicine; and much more.
A wide array of both pre- and post-conference in-depth workshops will be offered in-person and virtually as part of the registration process at an additional registration fee. These will cover implementing lifestyle medicine in: the evaluation and management of sleep disturbances; interventions for sarcopenia and osteoporosis; trauma-informed care; shared medical appointments; women's mental health across the lifespan; cognition; resistance training; the workplace; personal and planetary health; stress and anxiety in primary care; endocrinology; building a successful outpatient practice; reimbursement for lifestyle medicine services and evaluating and managing psychiatric and constitutional symptoms. In-person workshops are only available for in-person attendees.
Attendees may receive credit for the lifestyle medicine-related content/sessions. The conference has been approved for AMA PRA Category 1 Credit™️. Attendees will have 60 days post conference to claim CME. Recordings will be available for one year. Workshops will not be recorded.
"More than ever, the time for lifestyle medicine is now. Physicians and other clinicians desiring health restoration as their clinical outcome goal and therefore a return to true healing would benefit greatly from this conference," said ACLM President Beth Frates, MD, FACLM, DipABLM. "This is the place to learn more about treating the root cause of disease using all six pillars of lifestyle medicine with the latest evidence-based science, plus thought leadership and inspiring networking with colleagues from across the country and all over the world."
"There is growing demand for what this conference provides, and no other conference offers this level of accredited education and expertise," said 2023 Conference Chair Meagan L. Grega, MD, FACLM, DipABLM. "As the nation's only medical professional society dedicated to lifestyle medicine, ACLM continues to fill the industry's knowledge gap and provide the networking necessary to catalyze a paradigm shift in the delivery of healthcare. Join us to learn how you can be part of lifestyle medicine becoming the foundation of health and all healthcare."
In-person and virtual general registration pricing is dependent on timing of registration. For more information about the conference, pricing, or to register, see CME/CE Conference - American College of Lifestyle Medicine.
General in-person registration will close on October 2, 2023, or when the 1,900-person maximum in-person capacity for the main ballroom is reached. Virtual registration will remain open during the conference. Workshop registration will close on October 2, 2023, or when capacity is reached for each workshop.
The American Board of Lifestyle Medicine (ABLM) certification exam, traditionally offered at the end of the annual conference, will be offered on a day of the participant's choice between November 25 and December 10, 2021, at Prometric testing centers across the U.S. Registration for the exam will close at 6 p.m. PST on September 30, 2023. Only attendance in-person at the 2023 conference will fulfill the "live" CME prerequisite for the 2023 ABLM exam.
ABOUT THE AMERICAN COLLEGE OF LIFESTYLE MEDICINE: ACLM is the medical professional society providing quality education and certification to those dedicated to clinical and worksite practice of evidence-based lifestyle medicine as the foundation of a transformed and sustainable health care system. ACLM educates, equips, empowers and supports its members as they provide evidence-based Lifestyle Medicine as the first treatment option in clinical practice and worksite settings through live and online CME- and CE-accredited events and educational offerings, certification, clinical practice tools, patient education resources, economic research, networking opportunities and advocacy efforts. ACLM members are united in their desire to identify and eradicate the root cause of disease and restore health. Learn more at lifestylemedicine.org.
ABOUT LORE HEALTH: Lore has cracked the code on the payment model for lifestyle medicine providers. Lore is an online community where people explore healthy lifestyle ideas and work to improve their health between clinical touchpoints. To help incentivize healthy behaviors, Lore members can earn hundreds of dollars in healthy groceries for using tools like in-home tests and biosensors that measure how well their health actions are working. Along with the first national lifestyle medicine ACO, Lore now also offers delegated risk programs to existing ACOs, Medicare Advantage plans, and other commercial plans—with guaranteed savings for all groups. Learn more at lorehealthcare.com.