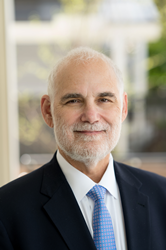 It's not just about what you are willing to forgo in the present. It's about calculating what you might be forgoing in the future if you decide to put aside all of your money now and spend it on a wedding
CHARLOTTE, N.C. (PRWEB) March 25, 2019
According to a recent post at American IRA, a Self-Directed IRA administration firm based in Asheville, North Carolina, the average cost of a wedding in the United States is only going up. In 2017, as the post cites from statistics at CostOfWedding.com, the average cost was about $25,765, with a median cost of about $15,000.
But might it be a better idea to spend less lavishly on the wedding and put money into a Roth IRA? The post notes a thought experiment by Paul Merriman for CBS MarketWatch. By running the numbers of a 25-year-old bride who retires at age 65, and assuming a 10% return, investing $39,000 into a Roth IRA at a pace of $5,500 every year, the long-term opportunity cost of a $40,000 wedding is not the flat $40,000, but ultimately, a cool $1.77 million—more than enough to retire on.
This thought experiment assumes some hefty returns—and requires the short-term sacrifice of the wedding itself. But it does demonstrate the power of investing early. Putting aside wedding-type money that early in the life of a young couple could potentially create some astounding returns for minimal upfront cost relative to the ultimate results.
According to American IRA, this is a good example of why a Self-Directed IRA might be just as important for young couples to consider as the type of wedding cake they want to serve…in fact, it's far more important. Although the wedding cake is a single memory, a Self-Directed IRA, properly invested, could yield results that change the lifetime trajectories of both spouses. That could mean more money set aside for vacations and other perks of retirement—or even perks as they plan for retirement.
"This thought experiment demonstrates the potential power of a Self-Directed IRA," said Jim Hitt of American IRA. "It's not just about what you are willing to forgo in the present. It's about calculating what you might be forgoing in the future if you decide to put aside all of your money now and spend it on a wedding. At the very least, it should give those currently planning a wedding some pause."
For more information on the Self-Directed IRA and other types of accounts, visit American IRA at http://www.AmericanIRA.com or call 866-7500-IRA.
"About:
American IRA, LLC was established in 2004 by Jim Hitt, CEO in Asheville, NC.
The mission of American IRA is to provide the highest level of customer service in the self-directed retirement industry. Jim Hitt and his team have grown the company to over $400 million in assets under administration by educating the public that their Self-Directed IRA account can invest in a variety of assets such as real estate, private lending, limited liability companies, precious metals and much more.
As a Self-Directed IRA administrator, they are a neutral third party. They do not make any recommendations to any person or entity associated with investments of any type (including financial representatives, investment promoters or companies, or employees, agents or representatives associated with these firms). They are not responsible for and are not bound by any statements, representations, warranties or agreements made by any such person or entity and do not provide any recommendation on the quality profitability or reputability of any investment, individual or company. The term "they" refers to American IRA, located in Asheville and Charlotte, NC."