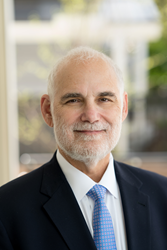 Self-Direction can be a great option for older workers who want to retire because it allows them the chance to catch up
CHARLOTTE, N.C. (PRWEB) August 25, 2018
Student loans, credit card debt, and a host of other problems have made it difficult for millennials to enjoy some of the same economic advantages of their parents. But is it possible for those millennials who opt for a Self-Directed IRA to increase the likelihood that they retire—or even help them retire sooner? A recent article at American IRA addressed this very question.
According to the article, millennials are currently confronted with a host of financial worries—including student loans and rising healthcare costs. These disadvantages can make it difficult to start off a career on the right financial footing. But, the article argues, a Self-Directed IRA can do a lot to help millennials along the way, making use of the 30-40 years they have until retirement to compound interest while keeping much of those returns tax-protected.
For example, argues the article, a Self-Directed IRA makes it possible to invest in real estate through a retirement account rather than the usual portfolio of mutual funds. With effective real estate investments, millennials could put away regular money collected by a property manager, pushing any profit toward the fund without the tax liability.
"Self-Direction can be a great option for older workers who want to retire because it allows them the chance to catch up," said Jim Hitt of American IRA. "That is what makes a Self-Directed IRA even more powerful for millennials. Millennials are still young, so they have the current opportunity to diversify out of the stock market a little and put some of that money toward retirement in the form of real estate. With the income generated by rental property, millennials can start accruing wealth at astounding rates. Over time, that wealth really adds up, which is both the power of compounding and the power of Self-Direction."
Self-Directed IRAs give millennials—many of whom saw the Great Recession first-hand—the ability to diversify assets and prepare themselves to weather a variety of economic storms. For more information, visit the website at http://www.AmericanIRA.com or call 866-7500-IRA today.
"About:
American IRA, LLC was established in 2004 by Jim Hitt, CEO in Asheville, NC.
The mission of American IRA is to provide the highest level of customer service in the self-directed retirement industry. Jim Hitt and his team have grown the company to over $400 million in assets under administration by educating the public that their Self-Directed IRA account can invest in a variety of assets such as real estate, private lending, limited liability companies, precious metals and much more.
As a Self-Directed IRA administrator, they are a neutral third party. They do not make any recommendations to any person or entity associated with investments of any type (including financial representatives, investment promoters or companies, or employees, agents or representatives associated with these firms). They are not responsible for and are not bound by any statements, representations, warranties or agreements made by any such person or entity and do not provide any recommendation on the quality profitability or reputability of any investment, individual or company. The term "they" refers to American IRA, located in Asheville and Charlotte, NC."