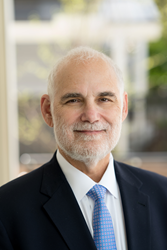 We have two of the hottest markets in the nation right now
ASHEVILLE, N.C. (PRWEB) November 14, 2018
Noting that Raleigh, NC recently took the #2 spot in this year's Hottest Housing Markets for 2018 from Zillow, American IRA—itself based in North Carolina—noted recently that Self-Directed Real Estate IRA investors may want to pay attention to two key North Carolina real estate markets if they are to make the most of their retirement accounts. Charlotte, NC—rated the fourth hottest market in the country, according to Zillow—also fared well in recent lists.
But what does this mean for Self-Directed Real Estate IRA investors? Those local to the Raleigh or Charlotte markets may have plenty of opportunities to identify key investments they can hold within a Self-Directed IRA, according to Jim Hitt, CEO of American IRA. By identifying the key investments that can grow a portfolio for a long time, investors have access to more than simply stocks and bonds to enjoy a secure retirement.
"We have two of the hottest markets in the nation right now," Jim Hitt said. "Not only is Raleigh one of the top-rated markets, but Charlotte made it in the top five for North Carolina. The only other state that could say that was California with Silicon Valley."
Other familiar names—such as Dallas and Austin, TX—appeared on the list, pointing out that there are plenty of opportunities for those with a Self-Directed Real Estate IRA to identify local real estate investments. But Jim Hitt also points out that a real estate investment has to make sense for individual investors, whether or not it takes place in a "hot" market.
"There is more to real estate investing than simply going to the hot places," said Jim Hitt. "A real estate investor has to do their due diligence. But what this list says to me is that there are plenty of opportunities for identifying great properties in North Carolina—and that is true almost everywhere you turn."
With a Self-Directed Real Estate IRA, an investor could hold on to more money in the long-term, which in turn helps build a substantial retirement nest egg not entirely reliant on the stock market.
For more information on the recent list and to find out more about the Self-Directed Real Estate IRA, visit http://www.AmericanIRA.com or call 866-7500-IRA.
About:
American IRA, LLC was established in 2004 by Jim Hitt, CEO in Asheville, NC.
The mission of American IRA is to provide the highest level of customer service in the self-directed retirement industry. Jim Hitt and his team have grown the company to over $400 million in assets under administration by educating the public that their Self-Directed IRA account can invest in a variety of assets such as real estate, private lending, limited liability companies, precious metals and much more.
As a Self-Directed IRA administrator, they are a neutral third party. They do not make any recommendations to any person or entity associated with investments of any type (including financial representatives, investment promoters or companies, or employees, agents or representatives associated with these firms). They are not responsible for and are not bound by any statements, representations, warranties or agreements made by any such person or entity and do not provide any recommendation on the quality profitability or reputability of any investment, individual or company. The term "they" refers to American IRA, located in Asheville and Charlotte, NC.