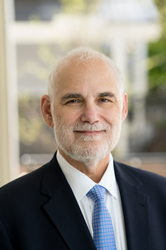 It's important for people to build a portfolio that does not include checking the market every day
CHARLOTTE, N.C. (PRWEB) March 22, 2019
The stock market isn't always going to go up, every single year. Those trends sometimes have investors worried, just as the recent "corrections" in the market have some wondering whether their portfolio is truly capable of withstanding a major crash. One tool investors can use to avoid this fear is diversification, including the diversification out of the stock market, as made possible by accounts like Self-Directed IRAs.
The concept behind Self-Directed IRAs is simple, according to a recent article at the American IRA blog. Because stocks can sometimes be volatile, hedging bets against the stock market can be a productive way to build more financial independence. For example, Self-Directed IRAs make it possible for investors to hold other types of assets in their retirement portfolio, including precious metals, rental real estate, tax liens and certificates, and private companies or private debt placements.
What does this wide variety offer? Diversification. Inflation hedges like real estate and precious metals in particular can hold on to a tremendous amount of value for the long-term future, which makes them especially attractive to investors who fear short-term stock market crashes or problems with currency. Other assets like privately held stakes in companies also have a tremendous amount of potential for growth; this growth can fuel the expansion of the value held in the retirement account, resulting in tremendous tax savings.
"It's important for people to build a portfolio that does not include checking the market every day," said Jim Hitt, CEO of American IRA. "Many investors say that if you invest in the stock market, you have to think long-term. But short-term fears can get in the way of that. It's important to build a solid foothold in a broad, diverse range of assets. This will not only make you more confident in keeping your money in the stock market without selling for the short-term, but will give you peace of mind that whenever financial trouble strikes, you will be ready for it."
For more information on diversification using Self-Directed IRAs, be sure to visit the American IRA website at http://www.AmericanIRA.com or call 866-7500-IRA.
About:
American IRA, LLC was established in 2004 by Jim Hitt, CEO in Asheville, NC.
The mission of American IRA is to provide the highest level of customer service in the self-directed retirement industry. Jim Hitt and his team have grown the company to over $400 million in assets under administration by educating the public that their Self-Directed IRA account can invest in a variety of assets such as real estate, private lending, limited liability companies, precious metals and much more.
As a Self-Directed IRA administrator, they are a neutral third party. They do not make any recommendations to any person or entity associated with investments of any type (including financial representatives, investment promoters or companies, or employees, agents or representatives associated with these firms). They are not responsible for and are not bound by any statements, representations, warranties or agreements made by any such person or entity and do not provide any recommendation on the quality profitability or reputability of any investment, individual or company. The term "they" refers to American IRA, located in Asheville and Charlotte, NC."