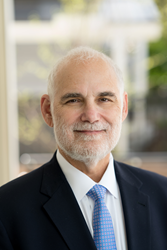 A Self-Directed IRA is probably the best way to get out of the stock market when it comes to diversification
ASHEVILLE, N.C. (PRWEB) August 20, 2018
The Self-Directed IRA is a powerful tool for diversifying a retirement portfolio. Many people use them to invest in real estate, generating rental income that then goes into the account. But when investors use out-of-state properties as part of this strategy, it can introduce complications that make them more difficult to manage. Recently, American IRA in North Carolina released a post explaining what investors can do in these situations.
The Self-Directed IRA itself comes with a number of advantages, but as the article noted, holding out-of-state property can result in a number of disadvantages as well. These include not knowing the area, the state laws, the inability to walk into a property and see it, and the lack of contacts held in the state. However, the article noted that while these disadvantages do exist, they are not necessarily prohibitive in making an out-of-state real estate asset work as an investment.
"A Self-Directed IRA is probably the best way to get out of the stock market when it comes to diversification," said Jim Hitt, American IRA's CEO. "People can diversify their investments beyond the market, and when they do so, it is great to use a tax-protected account that can help build for retirement. When it comes to out-of-state holdings, there are plenty of challenges…but that should not necessarily mean that any one of these challenges means an investor should only invest in their own state."
Instead, Jim Hitt said, it is important for investors to get a sense of what works with a Self-Directed IRA, including what it means to hold a property like a rental home. The article recommended getting a sense of variables including tax rates, property values, demographics, local employment, local crime rates, and the local laws and restrictions that can pop up throughout the process.
Being detail-oriented, argues Jim Hitt, is the key. "This is a significant asset, and if you handle it right, it can be in an investor's portfolio for quite some time," said Jim Hitt. "That is why no investor should just leap into a new investment. They should take their time to asks questions, do their homework, and understand the lay of the land. That is as true for out-of-state assets as it is for in-state assets."
For more information on Self-Directed IRAs, visit http://www.AmericanIRA.com to read the post or call 866-7500-IRA.
"About:
American IRA, LLC was established in 2004 by Jim Hitt, CEO in Asheville, NC.
The mission of American IRA is to provide the highest level of customer service in the self-directed retirement industry. Jim Hitt and his team have grown the company to over $400 million in assets under administration by educating the public that their Self-Directed IRA account can invest in a variety of assets such as real estate, private lending, limited liability companies, precious metals and much more.
As a Self-Directed IRA administrator, they are a neutral third party. They do not make any recommendations to any person or entity associated with investments of any type (including financial representatives, investment promoters or companies, or employees, agents or representatives associated with these firms). They are not responsible for and are not bound by any statements, representations, warranties or agreements made by any such person or entity and do not provide any recommendation on the quality profitability or reputability of any investment, individual or company. The term "they" refers to American IRA, located in Asheville and Charlotte, NC."