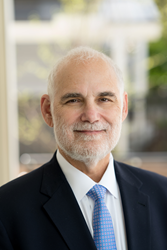 An early distribution taken from a Self-Directed IRA can help investors handle emergency money needs
Charlotte, NC (PRWEB) October 06, 2018
An early distribution taken from a Self-Directed IRA can help investors handle emergency money needs. Job loss, medical expenses, tuition, or other issues can necessitate the demand for short-term cash. But is it really worth it? It may depend on the circumstances, according to a recent article at American IRA—a Self-Directed IRA administration firm based in Asheville, NC.
Taking early distributions from a Self-Directed IRA means taking money out prior to the age of 59 ½, or retirement age. Upon reaching the age of 70 ½, a Traditional IRA requires a required minimum distribution, at which point investors are expected to take money out. But the possibility of the early distribution can raise some complications for investors, particularly those who are not aware of the taxes and penalties associated with this action.
The IRS will classify an early distribution or withdrawal from the retirement account as income. That means that this money is taxed as income in addition to an early distribution tax. That means that those who take money out that has been growing in their retirement account can expect stiff penalties that should give some pause as to whether to take this money out in the first place.
"An early distribution can be necessary sometimes," says Jim Hitt, CEO of American IRA. "But that does not mean it is always a good decision. If someone is in need of emergency funds, the Self-Directed IRA should be a last-ditch option to raise the funds required. Without that, it may be a better idea to keep the money in the account, where it can continue to grow tax-free or tax-deferred. Taking money out early can mean a lot more taxes and penalties than the investor bargained for, which is not why the money was put there in the first place."
The article—posted to the blog at http://www.AmericanIRA.com—went into further detail as to the individual circumstances in which an early withdrawal might be necessary. The article also explained the ins and outs of these early distributions, including what kind of penalties investors might expect, depending on the type of account used.
For more information, visit the blog at http://www.AmericanIRA.com or call American IRA at 866-7500-IRA.
"About:
American IRA, LLC was established in 2004 by Jim Hitt, CEO in Asheville, NC.
The mission of American IRA is to provide the highest level of customer service in the self-directed retirement industry. Jim Hitt and his team have grown the company to over $400 million in assets under administration by educating the public that their Self-Directed IRA account can invest in a variety of assets such as real estate, private lending, limited liability companies, precious metals and much more.
As a Self-Directed IRA administrator, they are a neutral third party. They do not make any recommendations to any person or entity associated with investments of any type (including financial representatives, investment promoters or companies, or employees, agents or representatives associated with these firms). They are not responsible for and are not bound by any statements, representations, warranties or agreements made by any such person or entity and do not provide any recommendation on the quality profitability or reputability of any investment, individual or company. The term "they" refers to American IRA, located in Asheville and Charlotte, NC."