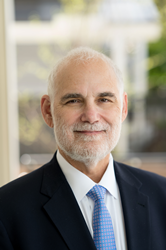 It is important that everyone be able to have access to a great retirement plan
ASHEVILLE, N.C. (PRWEB) January 26, 2019
As it stands, 47% of workers at companies that employ fewer than one hundred people do not have an employer retirement savings plan. That alarming statistic can be found at a recent post at American IRA, a Self-Directed IRA administration firm based in North Carolina. A recent post that highlighted this fact also summed up what Self-Directed IRA investors can learn about a recent executive order that may benefit those who take their retirement future into their own hands.
The executive order, recently signed by President Donald Trump, was aimed at increasing access to employer-sponsored retirement plans. These include 401(K) plans, which are popular amongst those with a lot of money to put away, or enough disposable income to reach the high maximum contributions.
According to American IRA, this broadened access to retirement plans could give many of those without a current retirement account a chance at catching up to their retirement plan as they continue to work.
The post noted that retirement plans will, as a result of the executive order, become more amenable to smaller companies. Because smaller companies tended to have such high rates of employees who did not have adequate retirement savings, this broadened access could be especially important in that sector. The executive order aimed at administrative burdens and associated costs that have made these types of retirement plans financially unfeasible to those companies without a large employee base.
"It is important that everyone be able to have access to a great retirement plan," said Jim Hitt, CEO of American IRA. "That's why it is great when policy comes down that could widen the access to employer-sponsored plans. Those with a lot of money to put away in order to catch up on their retirement goals can immediately make full use of these sorts of benefits."
The Self-Directed IRA is another strategy, Jim Hitt noted, for individuals who do not otherwise have a retirement plan. With a Self-Directed IRA, individuals can have access to a wide range of investment assets, including real estate, precious metals, and private companies.
For more information about the recent executive order, visit American IRA at http://www.AmericanIRA.com or call 866-7500-IRA.
About:
American IRA, LLC was established in 2004 by Jim Hitt, CEO in Asheville, NC.
The mission of American IRA is to provide the highest level of customer service in the self-directed retirement industry. Jim Hitt and his team have grown the company to over $400 million in assets under administration by educating the public that their Self-Directed IRA account can invest in a variety of assets such as real estate, private lending, limited liability companies, precious metals and much more.
As a Self-Directed IRA administrator, they are a neutral third party. They do not make any recommendations to any person or entity associated with investments of any type (including financial representatives, investment promoters or companies, or employees, agents or representatives associated with these firms). They are not responsible for and are not bound by any statements, representations, warranties or agreements made by any such person or entity and do not provide any recommendation on the quality profitability or reputability of any investment, individual or company. The term "they" refers to American IRA, located in Asheville and Charlotte, N.C.