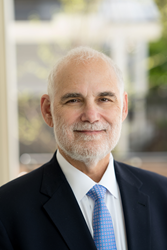 Each method has strict procedures which should be taken into consideration sooner than later
CHARLOTTE, N.C. (PRWEB) August 24, 2018
In the world of retirement investing, phrases like "rollover" and "transfer" can fill investors with dread of paperwork. But the Self-Directed IRA administration firm American IRA, based in Asheville, recently used a blog post at http://www.AmericanIRA.com to explain the differences between the two actions—as well as what investors can expect when undertaking them.
As the post explained, one of the first decisions any Self-Directed IRA holder has to make is how to fund this account. One can be a "transfer" from an existing IRA account. Another is the rollover of one or more retirement accounts. "Each method has strict procedures which should be taken into consideration sooner than later," according to the post.
For a transfer of funds, the post mentions that the financial institution which already holds the account should implement this action. For a Rollover, the account holder will be the one expected to implement the change.
"There are different options you are looking at if you want to accomplish different things with your Self-Directed IRA," said Jim Hitt of American IRA. "The good news is that if you do your homework, you can generally find a great way to fund your new account without missing a beat. So many investors avoid this altogether because they are afraid of taxes or penalties. The truth is that it is very possible to not only fund a new Self-Directed IRA account easily, but you might just find out that it was the best decision for you in the long run."
The post identifies other key differences between transfers and rollovers before talking about the funding of the Self-Directed IRA itself. It makes special note of handling any and all paperwork—and mentions the advantages of working with a proper Self-Directed IRA "custodian" to ensure that the paperwork is accurate and comprehensive.
"Paperwork does not excite anyone," said Jim Hitt. "Least of all, investors. That is why there are people out there who can help. And that is the idea behind putting this post out there—to let people know that a transfer or a rollover do not have to be scary if you know who to work with."
For more information, visit http://www.AmericanIRA.com or call 866-7500-IRA.
"About:
American IRA, LLC was established in 2004 by Jim Hitt, CEO in Asheville, NC.
The mission of American IRA is to provide the highest level of customer service in the self-directed retirement industry. Jim Hitt and his team have grown the company to over $400 million in assets under administration by educating the public that their Self-Directed IRA account can invest in a variety of assets such as real estate, private lending, limited liability companies, precious metals and much more.
As a Self-Directed IRA administrator, they are a neutral third party. They do not make any recommendations to any person or entity associated with investments of any type (including financial representatives, investment promoters or companies, or employees, agents or representatives associated with these firms). They are not responsible for and are not bound by any statements, representations, warranties or agreements made by any such person or entity and do not provide any recommendation on the quality profitability or reputability of any investment, individual or company. The term "they" refers to American IRA, located in Asheville and Charlotte, NC."