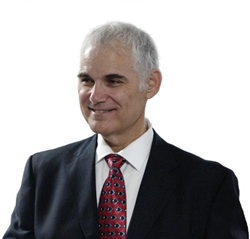 We do not tell people how to invest their money. But we do put out lots of information on Self-Directed IRAs
ASHEVILLE, N.C. (PRWEB) July 21, 2018
Can Self-Directed IRAs and reverse mortgage loans leave a lasting positive impact on investors' retirements? That is the subject of an upcoming webinar hosted by American IRA in Asheville, NC. The webinar, scheduled for Thursday, August 2nd, addresses the use of the Federal Housing Administration's Home Equity Conversion Mortgage (HECM) program.
According to American IRA, a reverse mortgage can be a viable option for some retirees. As even those with their own homes still have to pay taxes and insurance on the proper—in addition to maintenance—a reverse mortgage can help retirees with extra cash. The webinar at American IRA is expected to address whether certain investors may be ideal candidates for the HECM reverse mortgage loan program.
"Some people hear the phrase 'reverse mortgage' and they are ready to move on to the next topic," said Jim Hitt, CEO of American IRA. "The goal of this webinar is to get people to see just how beneficial these options can be for people who might be in the right situation. In the webinar, we plan on addressing what that situation might be—and which types of people might be good candidates for this loan program."
American IRA is a Self-Directed IRA administration firm out of Asheville, NC. Although primarily focused on Self-Directed IRAs, the company often releases webinars, blog articles, and guides about a wide range of topics relevant to investors. As a Self-Directed IRA administration firm, American IRA does not offer specific investment advice that is the role of a financial advisor.
"Webinars like these help us reach out to people and introduce them to ideas they might not have previously come across," said Jim Hitt. "We do not tell people how to invest their money. But we do put out lots of information on Self-Directed IRAs. And reverse mortgage loans are a tool that many retirees should be aware of, particularly those who might struggle to find a justification for the taxes and maintenance on a large home in retirement."
The webinar is scheduled to take place at 12 p.m. – 1 p.m. EST. Interested parties can register at https://register.gotowebinar.com/register/7625754545922646786
For more information, visit the website at http://www.AmericanIRA.com or call 866-7500-IRA.
About:
American IRA, LLC was established in 2004 by Jim Hitt, CEO in Asheville, NC.
The mission of American IRA is to provide the highest level of customer service in the self-directed retirement industry. Jim Hitt and his team have grown the company to over $400 million in assets under administration by educating the public that their Self-Directed IRA account can invest in a variety of assets such as real estate, private lending, limited liability companies, precious metals and much more.
As a Self-Directed IRA administrator, they are a neutral third party. They do not make any recommendations to any person or entity associated with investments of any type (including financial representatives, investment promoters or companies, or employees, agents or representatives associated with these firms). They are not responsible for and are not bound by any statements, representations, warranties or agreements made by any such person or entity and do not provide any recommendation on the quality profitability or reputability of any investment, individual or company. The term "they" refers to American IRA, located in Asheville and Charlotte, NC."