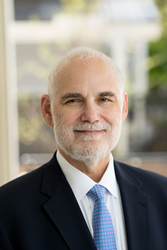 The Self-Directed HSA (Health Savings Account) is a fantastic way for people to hold on to their wealth
CHARLOTTE, N.C. (PRWEB) August 18, 2018
Health savings accounts can represent a strong way for investors to not only provide for health coverage, but to grow wealth over a long period of time. However, because these accounts can sometimes be tricky for some investors to wrap their heads around, many avoid them completely. Others focus on health insurance through a work-provided carrier. But recently, American IRA published a guide to Self-Directed HSAs (Health Savings Accounts) at the American IRA blog.
The guide, which included issues such as eligibility, Self-Directed HSA contributions, taxes, and taking distributions, provides readers with the ins and outs of maintaining HSA accounts while explaining what can be done to maximize their value over time.
"The Self-Directed HSA (Health Savings Account) is a fantastic way for people to hold on to their wealth," said Jim Hitt, CEO of American IRA. "They not only offer investors a lot of freedom, but a lot of control as well. That means that anyone who wants to take care of their own health care costs has a lot of resources available to them. The problem is when people do not know about these resources—or even if they can Self-Direct. That is why we published this guide."
The article, available at http://www.AmericanIRA.com, also pointed out that "professional help is a must," because Self-Directed HSAs can be complicated, and handling them the wrong way can mean potential penalties and even the ineligibility to deduct contributions—which can result in less savings over time, wiping out the advantages of the Self-Directed Health Savings Accounts.
"It is great to have a Self-Directed HSA," notes Jim Hitt, "but what people need to know is that these can be tricky. You can be an intelligent, savvy investor and your eyes still might glaze over as you read through all the rules and regulations. That is why we thought it was so important to provide this guide as an introduction as to what's necessary with HSAs."
For more information on the Self-Directed HSA, visit http://www.AmericanIRA.com or call 866-7500-IRA.
"About:
American IRA, LLC was established in 2004 by Jim Hitt, CEO in Asheville, NC.
The mission of American IRA is to provide the highest level of customer service in the self-directed retirement industry. Jim Hitt and his team have grown the company to over $400 million in assets under administration by educating the public that their Self-Directed IRA account can invest in a variety of assets such as real estate, private lending, limited liability companies, precious metals and much more.
As a Self-Directed IRA administrator, they are a neutral third party. They do not make any recommendations to any person or entity associated with investments of any type (including financial representatives, investment promoters or companies, or employees, agents or representatives associated with these firms). They are not responsible for and are not bound by any statements, representations, warranties or agreements made by any such person or entity and do not provide any recommendation on the quality profitability or reputability of any investment, individual or company. The term "they" refers to American IRA, located in Asheville and Charlotte, NC."