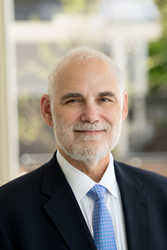 investors who do their homework will find there is a lot of freedom and flexibility when it comes to partnering.
CHARLOTTE, N.C. (PRWEB) August 22, 2018
A Self-Directed IRA is a powerful tool for building a retirement nest egg, but it can also be a flexible one. As a recent post at American IRA (http://www.AmericanIRA.com) noted, investors can partner Self-Directed IRA funds with other Self-Directed IRA funds for investments. These funds can then function just like any other investment stakes—for example, a Self-Directed IRA can fund 30% of an investment and handle 30% of the expenses, receiving 30% of the income.
Why would an investor want to partner their Self-Directed IRA with another? The post at American IRA went into detail into the benefits of partnering, noting that these arrangements can "open the door to the many possibilities of real-estate investing, including buying the property through direct purchase or investing in a promissory note." Through these arrangements, an investor can gain access to arrangements for which they would otherwise not have sufficient funds.
"There is a lot of flexibility here," notes Jim Hitt, CEO of American IRA. "When an investor partners their Self-Directed IRA with someone else's Self-Directed IRA, it creates more overall capital. That capital can then be used in the market for a variety of things, including real estate deals that either individual would not be able to partake in—not without partnering. The act of partnering increases flexibility and freedom and can secure lots of future payments through investments such as real estate."
Partnering does not alter the essential rules of owning a Self-Directed IRA, the article notes. However, investors should be careful not to break the "Disqualified Persons" rule. But on a "new transaction, you can partner with anyone you choose," writes the article, "even those who are on the list of disqualified persons." This applies to new transactions and first purchases of a real estate property.
"These can be tough waters to navigate," Jim Hitt said. "But investors who do their homework will find there is a lot of freedom and flexibility when it comes to partnering."
American IRA regularly publishes guides for investors thinking about a Self-Directed IRA. For more information, visit the blog post at http://www.AmericanIRA.com or call 866-7500-IRA.
"About:
American IRA, LLC was established in 2004 by Jim Hitt, CEO in Asheville, NC.
The mission of American IRA is to provide the highest level of customer service in the self-directed retirement industry. Jim Hitt and his team have grown the company to over $400 million in assets under administration by educating the public that their Self-Directed IRA account can invest in a variety of assets such as real estate, private lending, limited liability companies, precious metals and much more.
As a Self-Directed IRA administrator, they are a neutral third party. They do not make any recommendations to any person or entity associated with investments of any type (including financial representatives, investment promoters or companies, or employees, agents or representatives associated with these firms). They are not responsible for and are not bound by any statements, representations, warranties or agreements made by any such person or entity and do not provide any recommendation on the quality profitability or reputability of any investment, individual or company. The term "they" refers to American IRA, located in Asheville and Charlotte, NC."