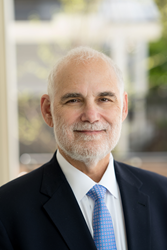 If you want to learn and network in the southeastern region, a place like this is where you should go
ASHEVILLE, N.C. (PRWEB) August 21, 2018
American IRA announced recently that it plans on attending the Georgia Society of CPA's premier event—the Southeastern Accounting Show, or SEAS. According to Jim Hitt, the CEO of American IRA, this is part of American IRA's usual outreach, in which the Self-Directed IRA administration firm sends a few of its own to get out in the world and network and learn.
"We really appreciate opportunities like these," says Jim Hitt. "It is important for any Self-Directed IRA administration firm to stay up-to-date on what is going on, and there is no better way than to get out there amongst colleagues and hear it directly. There is only so much networking you can do from the office. When you go to a major hub like the Southeastern Accounting Show, you get the real news from great sources. And that is what we intend to do this year."
This GSCPA-SEAS conference is an annual event highlighting the latest news and developments in the world of taxes, retirement accounts, and more. According to the GSCPA website, "SEAS is a fantastic opportunity to build your referral network and strengthen key business partnerships with over 1,200 CPAs from across the Southeast, as well as gain exposure to the best products and services in the marketplace."
Jim Hitt agrees. "If you want to learn and network in the southeastern region, a place like this is where you should go." Jim Hitt also noted that American IRA's goal—to education and inform about Self-Directed IRAs—fits in neatly with attending large networking events like the Southeastern Accounting Show.
The GSCPA-SEAS conference is scheduled to take place in Atlanta, GA on Wednesday, August 29 through Thursday the 30th. It will be held at the Cobb Galleria Centre in Atlanta and includes credits for both accounting and auditing and general credits. Topics expected to be discussed include everything from taxation and auditing to professional development within the world of tax preparation and beyond.
For more information about the conference, visit GSCPA.org. Interest parties can contact American IRA at http://www.AmericanIRA.com or call 866-7500-IRA.
"About:
American IRA, LLC was established in 2004 by Jim Hitt, CEO in Asheville, NC.
The mission of American IRA is to provide the highest level of customer service in the self-directed retirement industry. Jim Hitt and his team have grown the company to over $400 million in assets under administration by educating the public that their Self-Directed IRA account can invest in a variety of assets such as real estate, private lending, limited liability companies, precious metals and much more.
As a Self-Directed IRA administrator, they are a neutral third party. They do not make any recommendations to any person or entity associated with investments of any type (including financial representatives, investment promoters or companies, or employees, agents or representatives associated with these firms). They are not responsible for and are not bound by any statements, representations, warranties or agreements made by any such person or entity and do not provide any recommendation on the quality profitability or reputability of any investment, individual or company. The term "they" refers to American IRA, located in Asheville and Charlotte, NC."