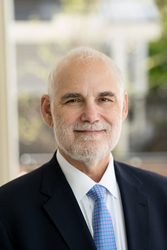 The Self-Directed IRA is a powerful tool
CHARLOTTE, N.C. (PRWEB) August 17, 2018
For many Americans, their retirement account is their greatest asset. That is as true for the Self-Directed IRA holder as it is for the casual investor. According to Jim Hitt, CEO of American IRA, in a recent blog post, that is all the more reason for investors to be diligent about their Self-Directed IRA and to guard their wealth closely.
In the post, Jim Hitt pointed to the story of a real estate "rush" in Texas, wherein investors heard rumors that the Disney Corporation was looking to build nearby. Investors, engaging in speculation, were quick to nab up close by property in an effort to build hotels, restaurants, and other businesses to which tourists might flock.
The problem: the rumors never materialized into news. Disney had no such plans. "What does this have to do with a Self-Directed IRA?" asked Jim Hitt in the article, pointing to the fact that many people seem willing to risk their entire fortunes on speculation and rumors.
"You need to exercise extreme caution and check into every detail before you make any payments," said Jim Hitt in the article.
Because the Self-Directed IRA can be such a powerful source of wealth for those prudent investors who diversify their accounts and continue to build wealth for the long term, the opportunity costs can also be substantial. Those who engage in speculative ventures without doing their due diligence can end up costing themselves untold amounts of money thanks to compounding interest in safer, more diversified investments.
"The Self-Directed IRA is a powerful tool," says Jim Hitt. "But it is also a tool that investors can sometimes use the wrong way. It is important to remember what's on the line with any of these investments. That is hard-earned money that is supposed to go toward retirement. Spending all of one's Self-Directed IRA on a speculative venture without doing any homework…it is just a recipe for disaster."
As CEO of American IRA, a Self-Directed IRA administration firm, Jim Hitt does not give out specific investment advise to clients. However, Jim Hitt notes, American IRA does reach out to try to inform and educate investors about the value of a Self-Directed IRA.
"Use this tool wisely," Jim Hitt said. "Stick with what you know. Being cautious might not be as thrilling, but in the long run, a well-funded retirement is what's best."
For more information, visit American IRA at http://www.AmericanIRA.com or call 866-7500-IRA.
"About:
American IRA, LLC was established in 2004 by Jim Hitt, CEO in Asheville, NC.
The mission of American IRA is to provide the highest level of customer service in the self-directed retirement industry. Jim Hitt and his team have grown the company to over $400 million in assets under administration by educating the public that their Self-Directed IRA account can invest in a variety of assets such as real estate, private lending, limited liability companies, precious metals and much more.
As a Self-Directed IRA administrator, they are a neutral third party. They do not make any recommendations to any person or entity associated with investments of any type (including financial representatives, investment promoters or companies, or employees, agents or representatives associated with these firms). They are not responsible for and are not bound by any statements, representations, warranties or agreements made by any such person or entity and do not provide any recommendation on the quality profitability or reputability of any investment, individual or company. The term "they" refers to American IRA, located in Asheville and Charlotte, NC."