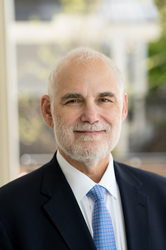 We believe in continuing education at American IRA
ASHEVILLE, N.C. (PRWEB) January 28, 2019
Erika Wilson, Director of Operations and Compliance at American IRA, recently received CISP certification, a "recognized standard of excellence for IRA professionals," according to the American Bankers Association. This unique certification—short for Certified IRA Services Professional—will not only help Erika Wilson continue to offer a high standard of excellence in her field but enhances the overall expertise of the team at American IRA.
The CISP certification requires a number of upfront investments of time and resources, including 24 CE credits every three years. That means that Erika Wilson's commitment to high standards of excellence in IRAs is an ongoing commitment, with regular education even as the laws pertaining to IRAs change and adjust throughout the course of the years.
"We believe in continuing education at American IRA," said Jim Hitt, CEO of American IRA. "What Erika has done reflects her commitment to providing the very best possible services to our clients. Not only does it show her passion and dedication for understanding IRAs, but it shows an ongoing dedication that we applaud."
According to the American Bankers Association website, the CISP designation entails numerous professional expertise benefits. Additionally, the education necessary to receive CISP helps individuals provide better services with more focused expertise on the subject of IRAs.
American IRA is a Self-Directed IRA administration firm based in Asheville, NC. Although not a wealth adviser, the administration firm oversees the administration of Self-Directed IRA plans. That includes a long list of potential options, from Roth IRAs to Traditional IRAs and Solo 401(K) plans. As part of its ongoing education, the firm regularly makes commitments to enhance the certifications, qualifications, and experience of its team.
For more information about the CISP certification or about Self-Directed IRAs and American IRA in general, visit http://www.AmericanIRA.com or https://www.aba.com/Training/Certifications/Pages/CISP-benefits.aspx. Interested parties can contact American IRA at 866-7500-IRA.
"About:
American IRA, LLC was established in 2004 by Jim Hitt, CEO in Asheville, NC.
The mission of American IRA is to provide the highest level of customer service in the self-directed retirement industry. Jim Hitt and his team have grown the company to over $400 million in assets under administration by educating the public that their Self-Directed IRA account can invest in a variety of assets such as real estate, private lending, limited liability companies, precious metals and much more.
As a Self-Directed IRA administrator, they are a neutral third party. They do not make any recommendations to any person or entity associated with investments of any type (including financial representatives, investment promoters or companies, or employees, agents or representatives associated with these firms). They are not responsible for and are not bound by any statements, representations, warranties or agreements made by any such person or entity and do not provide any recommendation on the quality profitability or reputability of any investment, individual or company. The term "they" refers to American IRA, located in Asheville and Charlotte, NC."