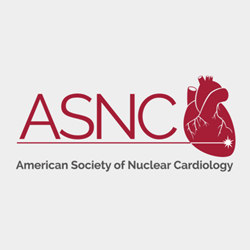 BETHESDA, Md. (PRWEB) September 11, 2018
On September 7, 2018, 28 national medical organizations sent a letter to lawmakers on Capitol Hill seeking to reduce unnecessary reporting requirements as a result of the appropriate use criteria (AUC) program. This burden will affect approximately 579,687 health care professionals who order and deliver advanced diagnostic imaging tests and who will otherwise be subject to a new and complex AUC program in 2020.
In the letter, physician organizations representing primary, specialty and surgical care ask lawmakers to modify the Protecting Access to Medicare Act of 2014, which established the Medicare AUC Program, in such a manner that health care professionals who meet the requirements of the Medicare Quality Payment Program (QPP) will be deemed compliant with the AUC Program.
The physician groups argue that AUC consultation is inherent within the Merit-based Incentive Payment System (MIPS) and alternative payment models (APMs), both of which hold clinicians accountable for appropriate resource use.
While clinicians have embraced clinical decision support and evidence-based AUC, a stand-alone AUC reporting program duplicates the cost reduction and value-based activities of MIPS and APMs. Moreover, because there is a lack of appropriate measures, the AUC program will not aid in determining whether patients are better served by the Program's implementation.
The letter was sent to the leaders of the Senate Finance and House Ways and Means and Energy and Commerce Committees.
View Letter from National Medical Organizations
About ASNC
ASNC is the recognized leader in quality, education, advocacy and standards in cardiovascular imaging, with more than 4,200 members worldwide. 2018 marks its 25th year anniversary as the only society dedicated solely to advocacy issues that impact the field of nuclear cardiology and is working with success to influence regulations to fight onerous private health plan policies – adverting reimbursement declines and fighting for improved payment and coverage. ASNC is dedicated to continuous quality improvement, education and patient-centered imaging, illustrating the ongoing commitment as a leader in the field of nuclear imaging and improving patient outcomes. ASNC establishes standards for excellence in cardiovascular imaging through the development of clinical guidelines, professional education, advocacy and research development. ASNC's members are comprised of cardiologists, radiologists, physicians, scientists, technologists, imaging specialists and other professionals committed to the science and practice of nuclear cardiology. For more information, visit http://www.asnc.org.