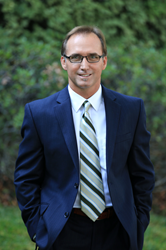 "I am deeply committed to supporting our branch managers and loan officers with the culture and resources to provide a unique and great customer experience for our borrowers." - Michael Pankow
ROSEVILLE, Calif. (PRWEB) February 07, 2017
American Pacific Mortgage Corporation (APM), a top-15 independent mortgage bank, has promoted Michael Pankow to Executive Vice President of National Production. Pankow previously served for nine years at Big Valley Mortgage, a division of APM, overseeing seven branches, 175 employees, and $800 million in production annually.
Bill Lowman, CEO of APM, said, "Pankow completely embodies APM's vision to set the industry standard for delivering home ownership in America while living up to our core values of Respect, Transparency, and Scrappy in our relentless approach to serve our customers."
"Because of his standing in supporting our position in the market, I am confident that Michael will help drive this organization forward with the goals of making our branch managers and originators look good and helping create an extraordinary experience for our consumers," Lowman said.
At APM, Pankow takes an active role in all aspects of mortgage origination, including oversight of the Production Department of more than 170 branches for APM's enterprise and corporate retail divisions.
"I am extremely honored for the opportunity to serve APM in this role. I am deeply committed to supporting our branch managers and loan officers with the culture and resources to provide a unique and great customer experience for our borrowers," Pankow said. "At APM, ownership is a state of mind and that is a culture I am excited to be a part of. APM has had tremendous achievement, with $9.7 billion in production. What made that growth possible is the clarity around our culture and empowering our producers and the people who work here."
About Michael Pankow
Michael Pankow leads with a passion for servant leadership and executing APM's vision to set the industry standard for delivering home ownership in America. Pankow has an unwavering commitment to providing loan originators, branch managers, and fellow leaders with the necessary resources to succeed and grow in today's expanding and transforming mortgage industry. Pankow's leadership style incorporates the tenants of John Maxwell, Patrick Lencioni, Les Brown, and Anthony Robbins. One of Pankow's most closely-held beliefs is that, in order to provide insightful guidance, a leader must "listen to understand, rather than listen to respond."
Pankow grew up in San Diego, Calif. and graduated from California State University, Sacramento with a BS in Criminal Justice. During his senior year of college, he went to work for Anheuser-Busch as a marketing and brand representative where he developed a love for sales, marketing and business management. He later moved on to similar roles as a Sales and Business Development Manager with CBS Radio, owned a mortgage-related business, was a top-producing loan officer and most recently served as the Senior Vice President for Big Valley Mortgage. Pankow also proudly served for 12 years in the regular Army and Reserves and was selected as the Leadership Honor Graduate for his Officer Candidate School Class of 1993. Pankow resides in Penryn, Calif., with his two sons and one daughter.
About American Pacific Mortgage Corporation
American Pacific Mortgage Corporation (APM) is a U.S. residential mortgage company headquartered in Roseville, Calif. The company funded over $9.7 billion in home loans in 2016 and is licensed to lend in 19 states throughout the U.S. The company includes more than 800 loan advisors and branch managers in over 170 branch offices. Established in 1996, APM is built and led by a senior leadership group with decades of experience in mortgage lending. APM is 100 percent focused on making its branch managers and originators look good by providing the best culture and resources to deliver home ownership in America. For more information, visit apmortgage.com. NMLS #1850. Equal Housing Opportunity Lender
# # #