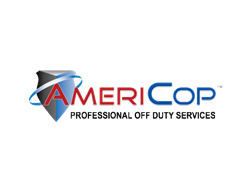 We have a great business model and we are ready to expand the franchise opportunity through out the United States.
Katy, Texas (PRWEB) July 25, 2016
AmeriCop Franchising is the evolution of Off Duty Services and has recently partnered with the Tampa based franchise sales & marketing company, The Franchise Sales Solution to assist them with the next phase of franchise development.
"It is time for us to step up our marketing and sales program to reach new potential franchisees who are looking to enter the $21 Billion staffing industry that is focused at providing staffing solutions for a very specific niche." Said Pete Silewicz, VP of Franchise Development, Sales & Marketing. "We have a great business model and we are excited about working with John and the rest of the TFSS team."
AmeriCop provides a unique, home based opportunity for a franchisee to develop and manage local security services within their own market. With AmeriCop's expectation of a limited amount of territories in the U.S., leveraging the franchise model for security services throughout America creates a unique formula for success. The AmeriCop model includes a one solution management system that provides general liability insurance, workers compensation coverage, payroll services, scheduling, billing and after hour emergency services.
"I was really impressed with the systems and how easy AmeriCop makes it for franchisees to build a significant business in their protected territory." Said John Armatas, President of The Franchise Sales Solution. "We really loved the idea that they had been doing this for 10+ years with the parent company, Off Duty Services (ODS) and were ready to really experience tremendous growth in the system."
ABOUT AMERICOP FRANCHISING
AmeriCop is a one-stop shop provider of physical security services. Whether a customer wants a traditional security guard or an off duty police officer, AmeriCop has proven business model that includes comprehensive back office support.
After 10+ years of phenomenal growth with primarily large Fortune 500 companies, our parent company, Off Duty Services (ODS) realized that there was a missed opportunity for providing security services at the local level. For additional information on the franchise opportunity, contact John Armatas at 855.844.8377 or visit the franchise website at http://www.americopfranchising.com.