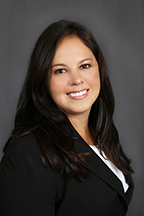 Santa Barbara, CA (PRWEB) July 01, 2013
Santa Barbara-based AmeriFlex® Financial Services is pleased to welcome its newest team member, Corrine Barroso, MBA.
Corrine is a graduate of San Diego State University where she earned a Bachelor of Science degree in Business Administration-Finance with an emphasis in Financial Services. Corrine received a Masters of Business Administration in Finance from California Lutheran University. With over eight years of experience in the financial services industry, her investment knowledge and expertise in financial planning and client relationship management will help AmeriFlex® continue to deliver a platinum level of service to clients. In addition, Corrine is integral to the team focusing on the financial needs of women and the launch of our new program, The Woman Investor.
About AmeriFlex® Financial Services
AmeriFlex® Financial Services is a privately owned financial services firm based in Santa Barbara, Calif. Our team of dedicated professionals has provided financial confidence to businesses, nonprofit organizations, families and individual investors since 1988. For more information, visit http://www.AmeriFlex.com.
AmeriFlex® Financial Services
3700 State Street, Suite 310, Santa Barbara, CA 93105
T: (805) 898-0893