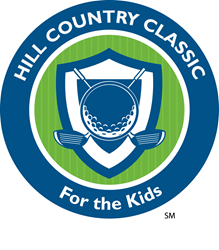 Clearwater, FL (PRWEB) April 30, 2014
Continuing a tradition now in its third decade, the Hill Country Classic charity golf tournament raised $250,000 this year for the Kidz1stFund, a Fanconi anemia research and awareness group established by Florida State University football coach Jimbo Fisher and his wife, Candi.
The Hill Country Classic, hosted by Billy and Karon Hill and AmeriLife, is supported primarily by insurance industry-related organizations. Clearwater-based AmeriLife, the largest annuity, life and health insurance marketing group in America, was the tournament's Presenting Sponsor this year. The tournament, played on the championship course at East Lake Woodlands Country Club, was centered at Clearwater's Sheraton Sand Key Resort.
"This was a remarkable event, from the weather and the participation to the incredible generosity on the part of so many," said tournament director Billy Hill who brought to Florida the Texas-based tournament for 2014. Mr. Hill, with decades of experience in law and insurance, is AmeriLife's Director of Marketing Support/Product Development.
The 2014 Hill Country Classic began with an insurance Regulatory Roundtable followed by dinner and a silent auction. Candi Fisher told the gathering how she and Coach Fisher established Kidz1stFund after their young son, Ethan, was diagnosed with Fanconi anemia, a rare blood disease. Kidz1stFund works closely with the University of Minnesota Amplatz Children's Hospital to find a cure for the disease.
In addition to funding research, Kidz1stFund provides educational materials about the disease. AmeriLife was a charter sponsor in establishing the Kidz1stFund in 2011 and employees of AmeriLife Place raised nearly $1,000 for the charity with a Spring Art competition and sale.
After the next day's golf tournament at East Lake Woodlands, many benefactors gathered at the Carlouel Yacht Club on Clearwater Beach for a festive Bluegrass-and-Barbecue closing dinner hosted by AmeriLife CEO Timothy North.
"Organizations and individuals from across the country gave generously to the Hill Country Classic this year, and we're making a difference in finding a cure for Fanconi anemia," he said. Mr. North noted that a number of AmeriLife-affiliated organizations, such as Network Insurance Senior Health Division and Vertical Vision Financial Marketing, made substantial contributions to the event, and many associates donated items for the silent auction.
For additional information about the Hill Country Classic, its support of the Kidz1stFund or AmeriLife, please contact AmeriLife's Director of Corporate Communications Wayne Shelor by calling 727-726-0726 or by email at wshelor(at)amerilife(dot)com.