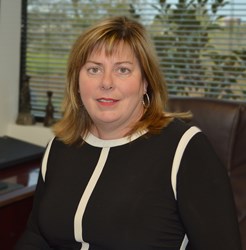 (PRWEB) January 24, 2014
Janet L. Sipes, a long-time executive and leader in the insurance industry, is AmeriLife's new Chief Administrative Officer.
An insurance authority with 19 years of ever-increasing management experience with Aviva USA, which specializes in annuities and life insurance, Mrs. Sipes will work closely with AmeriLife President/CFO Gary Jenkins on driving organizational initiatives and projects, including the effective implementation of corporate strategic goals.
"Janet's vast experience in both marketing and operations – and her consummate familiarity with annuities – makes her uniquely suited to join AmeriLife's Executive Team," said Mr. Jenkins. "Her expertise and experience add yet another level of exceptionalism to a powerful leadership team that has built AmeriLife into the nation's premier marketing group."
AmeriLife is the largest annuity, life and health insurance marketing group in America.
Mrs. Sipes, educated at Pikeville Methodist College (KY) and Emporia State University in Kansas, began her career in banking before joining Aviva as a marketing director with its American Investors Life (AmVestors Financial Group) in 1994. After several executive assignments with AmerUs, Mrs. Sipes was named Senior Vice President of Sales and Distribution for Aviva in 2006. She was Aviva's Vice President of Relationship Annuities IMO from 2008 until joining AmeriLife in January 2014.
Founded in 1971, Clearwater, Florida-based AmeriLife represents more than 30 national insurance carriers; has 16 individual marketing organizations; 35 career agency branch locations; and works with hundreds of thousands of independent insurance agents across the country.
For additional information about Mrs. Sipes' hiring or AmeriLife, please contact Director of Corporate Communications Wayne Shelor at 727-726-0726 or by email at wshelor(at)amerilife(dot)com.