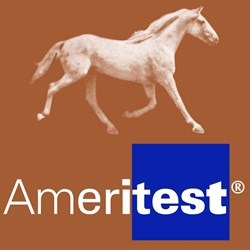 The list was generated using tried-and-true, data driven methods, and these ads shine a spotlight on the quality and creativity in fast food advertising today.
Albuquerque, NM (PRWEB) January 14, 2014
Closing out a year of growth and marking the start of a strong 2014, Ameritest today announced the selection of their Top Five QSR Ads of 2013. The list was developed using Ameritest's revolutionary AdStandings syndicated advertising research product, which surveys all 30-second ads issued by the top 20 QSR (Quick Service Restaurant) advertisers.
AdStandings evaluates creative performance by measuring Attention (how much each ad garners), Brand Fit (how well the ad aligns with the associated brand), and Motivation (how motivating the ad is to viewers). Together, these key metrics comprise the Ameritest Performance Index, which establishes the ranking of the tested ads.
Dominating this year's list is Chick-fil-A, whose creative ads featuring the well-recognized "Eat Mor Chikin" cow scored high on all three facets of the Ameritest Performance Index, thereby rounding out the top 3 spots. Dairy Queen comes in at number 4, with an emotional appeal that effectively conveys a message of hope for their "Miracle Treat Day" back in August. The number 5 spot goes to Taco Bell, who – while scoring average levels of Brand Fit and Motivation – secured their place on the list by creating the top Attention-getting ad of the year.
The just-released list is not only a reminiscent flashback to 2013, but also serves as a testament to the effectiveness of Ameritest's advertising insights. At the heart of the Ameritest system is the company's ability to decode the visual language of advertising, with methodology that marries a patented, proprietary visual approach with a highly predictive set of key performance measures. Together they provide more insights, more opportunity for optimization and overall learning, and the most actionable results in the industry.
Ameritest's list of the Top Five QSR Ads of 2013 is now live and viewable on the company blog.
About Ameritest
Founded in 1989, Ameritest has grown to be an industry-leading resource for global brands looking to maximize the effectiveness of their advertisements. The company has set itself apart by developing unique, proven methods of evaluating ad effectiveness and providing actionable insights for its growing client base. Its wide array of customized services include TV, digital, web, print, radio, package, out-of-home, and early phase testing, as well as brandscape and storyboard development and campaign tracking. For more information, please visit the company website at http://www.ameritest.net.