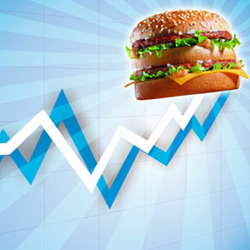 "Our goal was to see if we could link advertising quality to in-market performance at a strong level using only our standardized methodology and publicly available information."
Albuquerque, NM; New York, NY (PRWEB) February 26, 2014
Ameritest today announced its upcoming presentation at the Advertising Research Foundation's annual ReThink conference, which will run from March 24th-26th at the Marriott Marquis in New York City. Zeroing in on key insights gained from one of its recent cutting-edge research topics, Ameritest will take the stage alongside reps from some of the most influential companies in advertising today.
The Advertising Research Foundation is the premier foundation in the advertising industry for creating, aggregating, synthesizing, and sharing knowledge. Aligned with this mission is its annual ReThink conference, for which the organization has curated an all-star lineup of speakers from a variety of industries and specialties. This year's event is slated to be the biggest yet, having secured sponsorship from companies like CBS, Nielsen, Comcast, Google, and more.
As a pioneer and one of the top authorities in advertising research, Ameritest has made its mark on the industry with its self-developed, tried-and-true methods of providing actionable insights for clients. The company's ReThink presentation will detail findings and insights from its recent research piece, "Predicting Sales from Ad Testing: A McDonald's Case History."
"Our goal was to see if we could link advertising quality to in-market performance at a strong level using only our standardized methodology and publicly available information," said Chuck Young, CEO, at Ameritest. "We also wanted to validate our methodology and illustrate the importance of knowing what the competition is doing in the marketplace. We're excited to not only share the data this study gave way to, but also discuss the real-world implications for businesses looking to use advertising as a creative platform for becoming leaders in their respective industries."
Ameritest's presentation at the ReThink conference will take place on Tuesday, March 25th. Registration information, along with the full event program and list of speakers, is now viewable at http://bit.ly/1hznmrJ.
About Ameritest
Founded in 1989, Ameritest has grown to be an industry-leading resource for global brands looking to maximize the effectiveness of their advertisements. The company has set itself apart by developing unique, proven methods of evaluating ad effectiveness and providing actionable insights for its growing client base. Its wide array of customized services include TV, digital, web, print, radio, package, out-of-home, and early phase testing, as well as brandscape and storyboard development and campaign tracking. For more information, please visit the company website at http://www.ameritest.net.