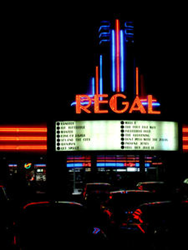 Los Angeles, California (PRWEB) May 23, 2014
Entertainment website Movie Favorites recently announced a joint project with Los Angeles-based talent agency AMG Services. The two companies will work together to create an online community to serve aspiring actors. The online community will use proprietary social software to provide aspiring and working actors with helpful resources, supportive lines of communication, and access to people working in other roles in the entertainment industry.
According to Movie Favorites, AMG Services began developing the idea several months ago and approached executives at Movie Favorites to bring technical experience and knowledge of the web into the project. Web developers at MovieFavorites.Org will leverage their technical skills to bring the vision presented by AMG Services to reality.
"We have a wealth of experience on the web," says Carrie Santiago of Movie Favorites, "But that isn't the only reason that AMG Services approached us; they wanted to partner up with a team that loves movies and the movie industry as much as they do."
The new online community for actors will feature a design that blends elements of modern social networks, such as Facebook, with elements of classic forum software that has facilitated discussion on the Internet for nearly 20 years. Current plans for the site dictate that all profiles and discussions on the site will be private.
"Privacy is a tricky issue for this site, because on one hand, we want users to feel comfortable sharing knowledge and feelings about the industry without negatively impacting their success on auditions, but on the other hand, we want as many people as possible to benefit from the information shared on the site," says Movie Favorites web designer Carrie Santiago. "The ultimate solution may involve some sort of mix between anonymity and completely private content so that browsers can read some content but will have no way of knowing who produced it."
Web developers at Movie Favorites report that AMG Services management will recommend the site to all of their existing and new talent as a tool for career development.
The new online community from Movie Favorites and AMG Services is expected to be open for new registrations this coming September. Editors of Movie Favorites stated that updates about the state of the new site will be published on MovieFavorites.Org.
About MovieFavorites.org
MovieFavorites.org is a site aimed at providing all the information possible concerning movies; old, new, popular, or exotic, we cover them all. Our goal is to help readers find what they need in a fast and efficient way, while also showing them a few things they might also enjoy along the way. All of our reviews have links and suggestions to other movies that are similar or that other readers have added as complimentary films. Organization is key and our search bar allows to filter by movie, year, genre, actors, writer, or director. There is also a place to add your suggestion for future movie reviews or other article interests that we check regularly so don't be surprised if your question is featured as a full article in the near future. For anything movie-related, this is the end of your trip.