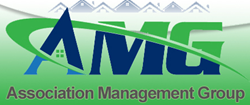 AMG brings the industry's top professionals and finest resources together for one purpose - to deliver exactly what your association residents need.
(PRWEB) September 10, 2013
As the demand for special services for condominiums and home owners associations in the Carolinas increase, nationally accredited professional property and condo management company announces AMG's on-staff experts to assist communities efficiently and effectively manage costs.
According to their website, "AMG is the only association management company in the Carolinas able to leverage our strong business relationships and experience to enhance property values, increase resident services, lower costs and make the community a happier even better place to live."
Six focus areas are what clients notice about their unique services. These are experience, technology, special programs, accreditation, education and Transition Experts.
Transition experts are the key to ensuring a smooth transition to AMG. "We have a transition team which consists of a conversion manager, accounting manager, and an efficient support staff, the size of which varies based on each association's needs."
For over 25 years, AMG has been the Carolinas leading property management company for homeowner and condominium associations. "What we know, that many others seem not to understand, is communities are supposed to be fun, happy places!"
To find more information on AMG's services and how they can help your community, visit http://www.amgworld.com/.