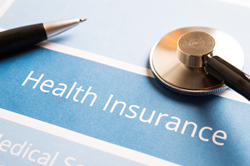 "The coronavirus has really pushed both the health insurance industry and the government to look at a more remote-distributed models where seniors can get care through remote options, like telehealth services," Rich says.
CLEARWATER, Fla. (PRWEB) May 11, 2020
COVID-19 has transformed the way business is done—whether that be the increase in remote workforces, eCommerce, and everything in between. The present and future of how America operates will inevitably be shaped by society's ability to virtually adapt in response to the pandemic, especially when it comes to the healthcare industry. For instance, as recently determined by the Trump administration, the Centers for Medicare & Medicaid Services (CMS) broadened access to Medicare telehealth services so that beneficiaries are able to receive a wider range of services from their doctors (even without paying a physical visit to any healthcare facility).(1) While Dave Rich—CEO of Ensurem, a leading online multi-carrier insurance brokerage—commended this policy, he stressed the importance of such innovation being implemented into other areas of healthcare; particularly within the insurance industry for the elderly community. "The insurance process is very complex," Rich says. "And in the senior market, you have so many Baby Boomers who are retiring, so you have more people who need to learn about the landscape of insurance. Like with telehealth, the insurance process is in dire need of a digital makeover."
On top of limitations seniors are facing when it comes to meeting with insurance agents due to strict social distancing guidelines set amidst the coronavirus crisis, the rising demand in the field only magnifies the issues. Insurance sales agent vacancies have increased by about 12% nationwide since 2004—and in 2017, the U.S. Bureau of Labor Statistics estimated that approximately 400,000 positions in the insurance field would be available by 2020.(2),(3)
"Even before this pandemic, you really didn't have enough agents to discuss insurance products," Rich says. "So you've sort of always had this problem—and it's just getting worse and worse."
Considering the standard process for Medicare has required insurance agents to take charge, this typically limits what consumers are able to do themselves. Even in researching health insurance information, it's easy to become overwhelmed (with such uncertainty heightened in the midst of a pandemic).
"The options for seniors enrolled or about to enroll in Medicare can be challenging. There are many plans to select from, but each plan is different—whether it is in-network doctor selections, hospitals, pharmacies, co-pays, etc.," says Norman DePalantino, Ensurem's director of sales. "For many seniors, trying to lay all these options on the table and select the best one is daunting task."
It certainly doesn't help that making these decisions is accompanied by financial pressure. Roughly 530,000 bankruptcies filed annually are due to debt accrued from medical illnesses, according to a study from February 2019.(4) One article cited that over 60% of Americans filing bankruptcy last year did so "at least in part due to medical bills".(5) And in 2016, U.S. citizens shelled out a staggering $3.3 trillion on healthcare alone.(6)
This is just one of many areas where remote-automated health insurance options could make a huge impact. And with claims suggesting the number of virtual care visits (like telehealth) will surpass one billion this year, health insurance may have no choice but to follow suit.(7) Virtually accessible insurance solutions could yield similar positive results to those of telehealth, such as:(8)

Lowered costs due to increased accessibility, productivity, and delivery
Slowed transmission of COVID-19 while still allowing for all patients to receive care
Aid in alleviating stresses caused by healthcare resource shortages—particularly among the growing elderly population
Take robotic process automation (RPA), for example. As applied to the health insurance industry, RPA relies on automated software applications to modernize insurance processes and decrease the need for human labor required to handle health insurance paperwork. Whether it be the reduction in costs, increased claims processing speed, reduced errors, 24/7 availability to offer assistance, and more, RPA presents many advantages for both health insurance agencies and consumers.(9)
With plenty of potential benefits, consumers seem more than ready for an automated health insurance transition. Margaret Branco—Ensurem's director of digital marketing—says that based on what she is seeing in search activity for Medicare, seniors are "self-educating" themselves to find the best healthcare plans and benefits available.
"Seniors are taking control of the way they want to purchase their Medicare plan," Branco says. "It's through our ad copy and messaging that we are able to capture this audience. The consumer drives the interaction, and I think some find that empowering."
And now—arguably more than ever—the country needs to be making innovative steps forward that aim to empower consumers while better enabling health insurance providers.
"The coronavirus has really pushed both the health insurance industry and the government to look at a more remote-distributed models where seniors can get care through remote options, like telehealth services," Rich says. "I think it's going to move things along for the health insurance industry, which needs to change the products to be more of a consumer structure where people can buy online without any human intervention."
About Ensurem:
Ensurem, headquartered in Clearwater, FL, is a leading technology and product distribution company serving carriers and consumers within the massive U.S. senior market. The company provides end-to-end solutions for carriers, including product development, digital marketing, and consumer-centric front ends and back end. For more information, visit http://www.ensurem.com.
1. "Fact Sheet MEDICARE TELEMEDICINE HEALTH CARE PROVIDER FACT SHEET." CMS, 17 Mar. 2020, cms.gov/newsroom/fact-sheets/medicare-telemedicine-health-care-provider-fact-sheet.
2. Recruiter.com. "Career Outlook and Job Vacancies for Insurance Sales Agents." Recruiter, recruiter.com/careers/insurance-sales-agents/outlook/.
3. WEX Health. "Insurers Archives." WEX Inc., 5 Sept. 2017, wexinc.com/insights/blogs/health/insurers/.
4. "Medical Bankruptcy: Still Common Despite the Affordable Care Act." American Journal of Public Health, American Journal of Public Health, 6 Feb. 2019, ajph.aphapublications.org/doi/10.2105/AJPH.2018.304901?eType=EmailBlastContent&eId=a5697b7e-8ffc-4373-b9d2-3eb745d9debb&=&.
5. Sainato, Michael. "'I Live on the Street Now': How Americans Fall into Medical Bankruptcy." The Guardian, Guardian News and Media, 14 Nov. 2019, theguardian.com/us-news/2019/nov/14/health-insurance-medical-bankruptcy-debt.
6. Debt.org. "Medical Debt Relief." Debt.org, Debt.org, debt.org/medical/.
7. Finnegan, Matthew. "Telehealth Booms amid COVID-19 Crisis; Virtual Care Is Here to Stay." Computerworld, Computerworld, 27 Apr. 2020, computerworld.com/article/3540315/telehealth-booms-amid-covid-19-crisis-virtual-care-is-here-to-stay.html.
8. Sze-Yunn, Pang. "Telehealth Could Be a Game-Changer in the Fight against COVID-19. Here's Why." World Economic Forum, 1 May 2020, weforum.org/agenda/2020/05/telehealth-could-be-a-game-changer-in-the-fight-against-covid-19-here-s-why/.
9. The Lab Consulting. "RPA in Healthcare – A Guide in Health Insurance Robotics (with Use Cases)." The Lab Consulting, 6 June 2018, thelabconsulting.com/health-insurance-rpa-use-case/.
###