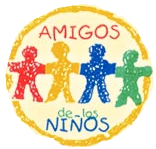 Los Cabos, Mexico (PRWEB) December 16, 2014
Non-profit organization Amigos De Los Niños in Cabo San Lucas is making waves with the recent announcement of its Building Project. ADLN has helped children in Los Cabos and the State of Baja California Sur attain medical services to treat all types of ailments from vision and audio disabilities to cancer and heart problems. Annually, ADLN hosts several Free Clinics. These clinics help provide services to families with no means to attain quality (or in some cases any) medical services such as pediatric dentistry, audiology with free hearing aids and ENT checkups, and optometry for their children. In addition to these Free Clinics, ADLN helps families with children afflicted with cancer or heart problems at home when possible or by traveling to parts of Mexico or the US to receive affective treatment if not available in BCS. The Building Project will allow ADLN to expand upon these free clinics in the additional space provided and by being able to assist more children in one location.
Phase I of this project is building the second floor above the main ADLN office in Cabo San Lucas. ADLN has had Foundations who are long time friends step forward to cover the high cost of building. Adding the correct equipment and components to make this ADLN Free Clinic space functional is part of the second phase. Phase II of this project will require equipment for the newly built Pediatric Cardiology Consultation Unit, Audio-ENT Consultation Unit, Pediatric Dentistry Consultation Unit, and a general meeting room for support groups. All areas will need to be stocked with the tools needed to be fully functional. The following is an outline of the needed components to make this portion of the project successful:

Dentistry unit will require
o 2 dental chairs with lights and voltage controls
o Air compressor and vacuum pump
o Air water separator
o Autoclave sterilizer

All totaled the dentistry clinic has a cost of $25,000 for the above-mentioned materials.
Audio-ENT unit will require
o 40 high-powered BTE aids will be needed annually
o Audiometer
o Tympanometer

Total equipment cost for the ENT clinic is $6,500 while annually $800 is needed for the hearing aids.
Pediatric Cardiology Center
o Echocardiogram machine
o Electro cardiogram machine
o Holter monitor
o Oxygen monitor

ADLN is seeking donated equipment, but the total cost for this equipment is slated at $45,000 USD.
The Meeting room will feature an LCD TV and basic office furniture but will also have a cost of $3,500 USD to furnish and create.
Amigos de Los Niños is scheduled to begin construction on this project in early 2015, and complete the project in mid-2015. The goal is to be able to host ADLN Free Clinics and assist children in late 2015 and of course early 2016. To find out more about this project, ADLN, and how to contribute to its success and ongoing efforts; contact us at bajathatcher(at)hotmail(dot)com or visit http://www.adlncabo.org.