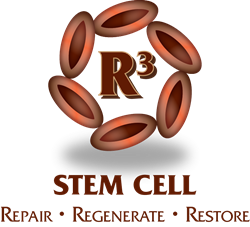 R3 offers the amniotic allograft membrane products in four spherical sizes. Call us at (844) GET-STEM.
SCOTTSDALE, Ariz. (PRWEB) October 23, 2017
Regenerative medicine company R3 Stem Cell is now offering amniotic membrane allograft for eye care treatment. The membranes are safe, effective, FDA regulated and excellent for all types of outpatient and inpatient eye care therapies.
The spherical membranes currently come in four sizes from 8mm to 12mm. The membrane integrates safely into patient's eyes, with excellent and fast results for all types of dry eyes, neurotrophic keratitis, persistent corneal epithelial defects, Steven Johnson syndrome, recurrent corneal erosion, keratoplasty, eyelid fornix reconstruction along with additional corneal and conjunctival pathology.
Eyecare specialists including ophthalmologists and optometrists have increasingly been finding amniotic membranes to be beneficial for healing of various eye conditions. It works well for preventing scar tissue and promotes healthy tissue regeneration. The tissue has a five year shelf life.
R3 is proud to offer the Vendaje collection of placental tissue allograft membrane products. The placental extracellular matrix tissue contains a variety of components that are anti-inflammatory, thereby reducing risk of infection, adhesions and promoting healthy tissue regeneration.The allografts are derived from dehydrated human amniotic tissue and are sterilized post-packaging via ebeam sterilization. The membrane's extracellular matrix provides a bioscaffold so that well organized, new tissue can form which minimizes adhesions, fibrosis and scarring.
All membrane tissue is processed at an FDA regulated and also follows standards set by American Association of Tissue Banks. For more information and purchasing, call (844) GET-STEM.