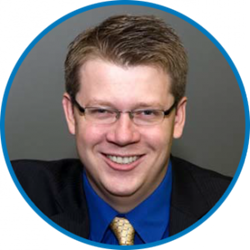 On January 19, 2015, Amoso Properties was awarded the Angie's List Super Service Award for their work in 2014.
St. Louis, MO (PRWEB) January 22, 2015
On January 19, 2015, Amoso Properties was awarded the Angie's List Super Service Award for their work in 2014. Currently, they are the only property management company in the St. Louis area to have received this honor, which is the first accolade they have received from the website. Amoso Properties worked hard to meet the eligibility requirements for the Super Service Award, setting a standard they plan to match and exceed in the future.
Angie's List is a membership-based platform designed to connect customers with good businesses and service providers. To use the service, potential customers must pay a membership fee, which gives them the ability to review other member's comments on businesses and leave reviews themselves. This feature has made the website popular with many users, who feel more comfortable hiring someone they know is trusted by other members. Businesses are also able to join the platform for free after registering their company and filling out a profile. However, this choice might not be right for every commercial user: companies must be willing to receive reviews from the consumer members, who are often very critical in order to help others save money, avoid poor service providers and get the best possible results.
Amoso Properties has been part of Angie's List since 2014. Upon joining the site, they immediately began taking steps to prove themselves to the consumer members. Over time, these efforts lead them to qualify for the Super Service Award, which honors excellence among service and health providers who maintain superior ratings and reviews on Angie's List. Because of this, the accolade's requirements often change to ensure that the top 5% of qualifying businesses in each city's market receive the award.
To be considered for the Super Service Award, Angie's List must have been established in a city for at least a year before any company can be considered. Once this factor is met, businesses have until October 3lst to maintain an "A" rating in three categories: their overall grade, which averages all reviews the company has received; recent grade, which averages reviews from the last three years; and review period grade, which averages reviews the company has received from the previous November 1st until the end date. The score for the first two categories must equal a 3.5 or higher, while the accepted score for the last category varies. Eligible companies must also be in good standing with Angie's List and undergo a background check. The number of businesses eligible for the award is based on the size of the city.
Amoso Properties met all of the requirements for the Super Service Award within their first year on the site. While their employees are already focused on maintaining the company's quality in 2015, they are excited about what their selection says about their business as a whole.
"We are very honored and proud to have received the Super Service Award from Angie's List," said Joe Ord, President of Amoso Properties. "We work very hard to service both our clients and our tenants, which shows through our reviews."
Businesses who receive the award are listed on angieslist.com. The website also sends companies an official certification and logo, which Amoso Properties plans to display on their website and Facebook page.
About Amoso Properties:
Amoso Properties is a property management firm located in St. Louis, handling various types of partners and helping all of them to participate in the growing investment property market. To learn more, visit http://amosoproperties.net.