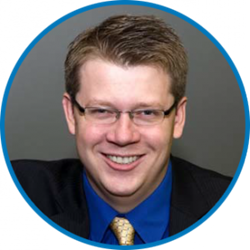 While the company's path deviated significantly from its original plan, Amoso Properties is thrilled with its success.
St. Louis, MO (PRWEB) March 10, 2015
On March 5, 2015, Amoso Properties celebrated its five year anniversary. First established in 2010, the company is proud of its success so far and excited to continue servicing property owners and renters in the St. Louis metropolitan area. As a result, the company says it already has big plans for its next five years in business.
Amoso Properties was originally formed to purchase small rental properties and LLCs. In the first year, the company planned to purchase 10 rental properties. However, Amoso Properties quickly exceeded its own expectations: in 2010, the company bought 13 properties and went on to purchase another 30 properties the following year. This rate slowed somewhat from 2012 to 2013, as Amoso Properties only bought an additional 20 properties in a two-year period. However, the company went on to start their property management business in 2014, which took them from solely managing their own investments to handling various tasks for 22 clients. Today, Amoso Properties owns a total of 65 rental properties and manages another 80 for a number of property owners in the St. Louis area.
While the company's path deviated significantly from its original plan, Amoso Properties is thrilled with its success.
"For a lot of businesses, it's a major benchmark to meet the five year mark," said Joe Ord, President of Amoso Properties. "We've met it successfully and have been profitable at doing so, which I think is a pretty big deal."
The company is planning a party to celebrate the anniversary once the weather warms up. However, its representatives say they are far from finished with their expansion. For example, Amoso Properties reports that it would like to double its size within the next year. The company also wants to have 1000 units under their management by the time they reach their 10th anniversary.
Despite these goals, however, the company is pleased with where their journey has taken them thus far.
"Reaching the 5 year mark in business is exciting," said Ord. "And being able to be profitable at 5 years is even more exciting."
About Amoso Properties:
Amoso Properties is a property management firm located in St. Louis, handling various types of partners and helping all of them to participate in the growing investment property market. To learn more, visit http://amosoproperties.net.