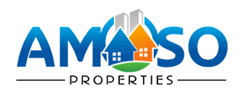 We are always taking over properties from other management companies," said Ord. "We always have tenants coming up to us, saying how thankful they are.
St. Louis, MO (PRWEB) December 22, 2014
As 2014 draws to a close, Amoso Properties is proud to announce that their business has never been better. By advertising online, hiring several impressive new employees, and putting their passion for serving the community to work, the company has increased their business by 85% in the past nine months. But while Amoso Properties is proud of their success, the company is even more excited to continue their progress in 2015.
In the beginning of 2014, Amoso Properties managed 65 of their own properties. However, in March, the company decided to expand their business by offering rental property management services to other property owners in St. Louis County. To implement this change, Amoso Properties decided to hire a full-time maintenance crew, an in-field property manager and other new personnel. They also worked on creating weekly blog posts and invested heavily in online advertising.
Their year-end review has proven that these efforts have paid off: Amoso Properties now manages 120 properties, an 85% increase from the beginning of 2014, is ranked #1 on Angie's list, and has the most reviews of any property management company on the site. They have also increased their occupancy rate from 80% to roughly 94%, creating a 6% vacancy rate. In comparison, the state average is 11%.
Amoso Properties is extremely proud of the progress they have made; especially given the work it took to achieve their results.
"We've been streamlining our business model," said Joe Ord, President of Amoso Properties. "We've hired a new property manager, opened a new office to help manage increased traffic, and now we're able to better serve new clients in a faster, more efficient manner."
But the signs of their success aren't just in the numbers: Amoso Properties reports that the feedback from their clients has also been overwhelmingly positive.
"We are always taking over properties from other management companies," said Ord. "We always have tenants coming up to us, saying how thankful they are."
However, the company doesn't plan to take this praise as an excuse to halt their development: with the property management industry continuing to grow and more people choosing to rent apartments, they say that the need for good property management services is greater than ever. Because of this, Amoso Properties is planning to expand in 2015 by increasing the number of multi-family properties they manage. While this growth might be challenging, the company is confident they will continue to deliver results.
"We strive to provide a high quality product that is, for the most part, lacking in the property management industry," said Ord. "We feel that we fill a gap by providing quality maintenance, on time service, and good communication all at a reasonable price."
About Amoso Properties
Amoso Properties is a property management firm located in St. Louis, handling various types of partners and helping all of them to participate in the growing investment property market. To learn more, visit http://amosoproperties.net.