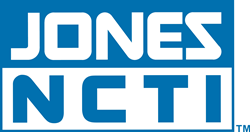 Centennial, Colorado (PRWEB) August 05, 2014
Safety. Real-time problem solving. Learning on the job. Jones/NCTI tackles these and other top opportunities to educate field techs with Amp, a new mobile field performance tool. Amp advances the customer experience by providing just-in-time knowledge to frontline field teams.
Jones/NCTI also announced today the launch of its new Amp online destination, http://www.jonesnctiamp.com, where CLOs and educators can learn more about just-in-time knowledge and uses for the application.
With the wide array of services offered to residential and business customers, technicians are required to solve new and complex problems.

Amp delivers robust training content when technicians need it, where they need it.
Amp content is highly flexible and is supplied from Jones/NCTI's vast technician training curriculum as well as MSO's learning libraries.
Amp is designed to complement a company's internal education toolkit and fill knowledge gaps so teams can quickly and efficiently solve problems while in the field.
Companies can also use Amp to alert field teams about safety updates or severe weather.
"Amp takes learning to the next level, and empowers technicians to do their job accurately," said Stacey Slaughter, Jones/NCTI CEO and CFO. "As companies require a workforce with more comprehensive skills and education, Amp provides the just-in-time knowledge technicians need to provide an excellent customer service experience 'in the moment.' We are invigorating our products to ensure that Jones/NCTI tools support the way technicians learn today so that they can personalize their experience with bite-size, chunk knowledge, social learning and more."
Amp's technology-powered learning environment:
Is ideal for today's cable and broadband personnel.
Helps produce real-time customer satisfaction by increasing first call resolution and further aligning field teams with customer service.
Contains access to thousands of videos, learning objectives and topics, plus demos, quick-tips, job aids, tutorials and more.
Is available on the desktop, as well as an app for iOS and Android devices, allowing users to engage with their professional education wherever they happen to be.
Is highly integrative and can incorporate Jones/NCTI's in-depth course content, custom internal learning materials, and third-party vendor equipment education.
Provides analytics that can be customized to align with key performance indicators and broader business objectives.
For more information on Amp, visit http://www.jonesnctiamp.com.
About Jones/NCTI
Jones/NCTI powers frontline teams and drives performance. The company equips the field for success with results-driven learning content and tools. Designed for the way people learn today, Jones/NCTI's quality content and flexible technology solutions are created for use in the classroom and on the job. A passion for people development drives Jones/NCTI. Hundreds of thousands of technicians, customer service representatives and cable and broadband industry executives credit Jones/NCTI for the knowledge and skills needed to build rewarding careers and contribute to their companies' growth. Clients achieve measureable gains with their business and customers through actionable, timely and relevant learning. Find out how Jones/NCTI helps partners deliver a superior customer experience at http://www.jonesncti.com.