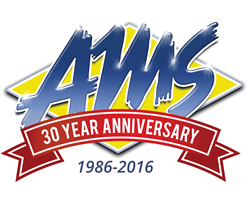 Oakland, New Jersey (PRWEB) May 26, 2016
American Musical Supply recently teamed up with Martin Guitars, and folk-pop duo Porter & Sayles to create a new take on experiencing the legendary Martin Guitar Museum and Factory. The video for their new single "In Love," shot and filmed at the factory, demonstrates the mood and atmosphere that C.F. Martin Guitar & Co™ has to offer. American Musical Supply was excited to visit the famed factory and meet up with folk-pop duo Porter & Sayles to take the tour.
During the tour of the museum, AMS had the opportunity to capture the duo performing a new song. They played the song on two legendary examples of Martin Guitars, Christian Porter played a 1942 D-45 while Regina Sayles played Joan Baez's 1880 0-40 guitar. While walking the factory, Martin let the pair get a hands-on experience of what goes into crafting these iconic instruments.
Equipped with two Modern Martin Dreadnought Juniors, AMS took the duo to the old North Street Factory to finish off the day with a one-of-a-kind performance surrounded by tools and jigs from Martin's early years. Experience the legendary Martin instruments and enjoy our collaboration on a new music video for their song, "In Love."
Celebrating its 30th anniversary in 2016, American Musical Supply is a family owned and operated musical instrument retailer, and a member of the Internet Retailer Top 500. Known for fast and free shipping from three strategically located warehouses and zero interest payment plans, AMS helps musicians get the gear they want, when they want it. Shop on the AMS website or catalog 24/7 or call us at 1-800-458-4076, and let's talk gear. At American Musical Supply, our customers always come first.
Based in Nazareth, Pennsylvania, the Martin guitar factory is a true musical landmark and historic piece of Americana. Known throughout the world for their legendary guitar designs, Martin is a company with 183 incredible years of tradition. They continue to introduce innovative design elements while remaining authentic to their premiere craftsmanship and illustrious history. Martin Guitars is currently celebrating the 100th anniversary of their iconic dreadnought guitar.
Porter & Sayles, also from Pennsylvania, consists of singer/songwriters Christian Porter and Regina Sayles. Combining acoustic guitar, mandolin and various other eclectic instruments, Porter and Sayles creates a unique modern pop sound with traditional folk inspiration.
To learn more about Martin Guitars at American Musical Supply- http://www.americanmusical.com/Martin