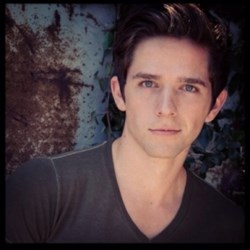 I know that I have been given the chance to have an impact on people's lives and I take that incredibly seriously. One of my biggest goals in life is to be a good influence on the people who are looking up to me.
Atlanta, GA (PRWEB) September 19, 2013
Currently, Fox plays April O'Neil in Teenage Mutant Ninja Turtles (2014 release). She is also co-producer for Fathom, along with writer and executive producer Michael Turner, who has been Fox's idol for years since she grew up reading comic books. The film may actually come into fruition after being talked about for four years.
Fox began modeling after winning several awards at the 1999 AMTC convention held in Hilton Head, South Carolina. The bi-annual SHINE Convention event is currently held at the Gaylord Palms Resort in Orlando, Florida.
Carey Lewis saw herself as a burned out CEO and turned her life and her company over to God. The mission of the company changed course. In 2010, AMTC's official, legal business name became Actors, Models & Talent for Christ, and in 2012 the company officially transitioned to a 501c3 non-profit corporation so that focus could be placed on the ministry aspects of the company. AMTC's new purpose: boldly proceed with godly transparency; its renewed vision is to see the Great Commission of Jesus Christ fulfilled in film, fashion, music and theater.
Many actors, models and talent who went through AMTC prior to the company's Christian ministry focus were reluctant to associate with a Christian-based business; however, some, like Fox, have been speaking out about their God moments just this past year.
Now 27 and pregnant with her second child, Fox, a church-raised child, said that "she is making church a priority these days." Getting back to the basics and back to your roots often happens when children come into your life. She said that she is an avid church attendee now.
While some view Fox as a sex symbol only, the actress does not want that role to define who she is. "I felt powerless in that image. I didn't feel powerful. It ate every other part of my personality, not for me but for how people saw me, because there was nothing else to see or know," Fox told Esquire. "That devalued me. Because I wasn't anything. I was an image. I was a picture. I was a pose."
Fox continued, "What people don't realize is that fame, whatever your worst experience in high school, when you were being bullied by those ten kids in high school, fame is that, but on a global scale, where you're being bullied by millions of people constantly."
From several articles, Fox says how disappointed she is with being a celebrity. "As a child you think everyone who's famous is very wealthy and very powerful. I felt like, once I achieved that success then all of my internal issues would be solved and I would be this really confident person. And I'm not." (GQ 2009)
And she is still a bit uneasy with herself, but is trying to rely on God's power and strength, "You have to understand, there [in church] I feel safe. I was raised to believe that you're safe in God's hands. But I don't feel safe with myself." (Esquire Jan 2013)
For more information on AMTC, please visit http://www.AMTCworld.com or to register for an audition, please visit: http://www.AMTCaudition.com.