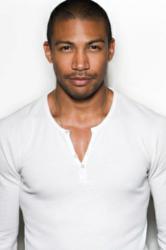 He offered me the opportunity to pursue my dreams at SHINE. Boy, am I glad I took him up on it. Long story short, we came, we saw, we conquered.
Altanta, GA (PRWEB) July 06, 2013
The AMTC team will be screening local Dallas and Tyler talent on July 13 and 20th. Professionals and amateurs, ages 4 and up are invited to attend these free auditions at 10am or 2pm.
Actors, Models and Talent for Christ (AMTC) teaches talented people what they need to know and connects them with an unrivaled array of talent agents, managers and casting directors as the "go-to" source that can create larger opportunities.
AMTC has been the starting point for hundreds of successful artists and grads like Tim Urban, Abbie Cobb and Brandon Michael, Taylor Beckham - The Voice, Charles Michael Davis - Switched At Birth and Grey's Anatomy, Stephen "tWitch" Boss - Step It Up Revolution, Ben Davies - Courageous and Julian Silva performing in this summer's Les Miserables Broadway National Tour.
The Dallas audition on July 13th will be hosted by Jaco Booyens, AMTC Scout. Booyens is a professional athlete who was called to the entertainment industry. Jaco was a child actor in South Africa, and grew up to become a rugby star. He transitioned into football by signing with the Canadian Football League and later, the NFL--as a kicker. In addition, Jaco was a successful model, but he was intrigued by talent management, so he started working as an A&R Rep for Sony. While at Sony, Booyens specialized not only in finding new talent, but also in their overall development. Today Jaco is a worldwide speaker on the role of Christians in arts and entertainment. He speaks God's vision into the lives of His performers. 'God is raising an army of actors, models, singers, dancers and entertainers: performers anointed to become positive role models, to become stars for God. It's AMTC's job to find them and shepherd them into the most important mission field on earth: media.' Jaco and his wife, Philipa, own After Eden Pictures.
The Tyler audition on July 20th will be hosted by Bob Willey is a veteran stage actor with over 20 years of experience starring in dozens of productions. He's also worked in national film, fashion and voiceovers. But most importantly, Bob Willey is a man of God. This Navy veteran is a church deacon, husband, father and grandfather who feels called to serve God, specifically in His movement in the mission field of media. Willey says, 'It's an amazing thing to witness the changes in the entertainment industry. I've been around long enough to know how unusual it is to see Christian athletes and actors speak so boldly about their faith. God is up to something big. It's a youth-led movement, but I am evidence that God is calling all ages to stand up for Him. AMTC's job (and my job within it) is to find and shepherd His new stars.' Bob's favorite Scripture is Proverbs 3:5-6: 'Trust in the Lord with all your heart, and lean not on your own understanding; in all your ways acknowledge Him, and He shall direct your paths.'
For the past 30 years, non-profit Christian ministry Actors, Models and Talent for Christ (AMTC) has been scouting the country, searching for actors, models, singers, dancers and comedians who are called to become positive role models in the entertainment industry.
Actors Models and Talent for Christ auditions will be held at: Dallas, TX Audition: 440 Parker Square, Flower Mound, TX 75028, Phone: 800.STAR.420 10:00 am and 2:00 pm auditions available.
Tyler, TX Audition: Saturday, July 20, 2013, Quality Hotel and Conference Center, 2843 W. NW Loop 323, Tyler, TX 75701 Phone: 903.597.1301, 10:00 am and 2:00 pm auditions available.
For more information on these or other auditions or to register, please visit: http://www.amtcworld.com/auditions.