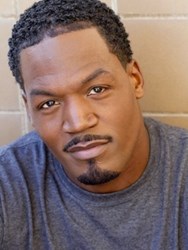 [my] personal motto for life is two simple words: Think Eternally.
Atlanta, GA (PRWEB) July 31, 2013
Due to popular demand, the AMTC team will be screening local San Marcos talent at 1pm and 5pm at the Embassy Suites San Marcos on August 3rd. Professionals and amateurs, ages 4 and up are invited to attend. Auditions are free of charge.
For the past 31 years, non-profit Christian ministry Actors, Models and Talent for Christ (AMTC) has been scouting the country, searching for actors, models, singers, dancers and comedians who are called to become positive role models.
This awaited San Marcos event will be hosted by Bob Willey, AMTC Scout.
Bob Willey is a veteran stage actor with over 20 years of experience starring in dozens of productions. He's also worked in national film, fashion and voiceovers. But most importantly, Bob Willey is a man of God. This Navy veteran is a husband, father and grandfather who feels called to serve God, specifically in His movement in the mission field of media. Willey says, 'It's an amazing thing to witness the changes in the entertainment industry. I've been around long enough to know how unusual it is to see Christian athletes and actors speak so boldly about their faith. God is up to something big. It's a youth-led movement, but I am evidence that God is calling all ages to stand up for Him. AMTC's job (and my job within it) is to find and shepherd His new stars.'
After this initial scouting event, select talent will be invited to participate in more intensive programs and training.
With hundreds of successful grads like Mathai from The VOICE, Tim Urban from AMERICAN IDOL, Stephen "tWitch" Boss from STEP IT UP REVOLUTION, Ben Davies and TC Stallings from COURAGEOUS and Aaron Conley as Young Simba from THE LION KING on Broadway, AMTC has been the starting point for many successful artists. AMTC teaches talented people what they need to know and connects them with the industry pros who can create larger opportunities.
Actors, Models and Talent for Christ San Marcos auditions will be held at the Embassy Suites San Marcos, 1001 E. McCarty Lane, San Marcos, TX 78666, phone: 512.392.6450
For more information or to register for an audition, please visit http://www.AMTCaudition.com